Do you ever just want to slide into someone's DMs? I mean, who doesn't, right? It's the perfect way to start a conversation with someone you're interested in. But sometimes it can be tough to know how to do it in a way that makes you stand out from the rest.
That's where these funny ways to slide into DMs come in! With these clever techniques, you'll be able to charm your crush without even breaking a sweat. So why not give them a try? You may be surprised at how well they work!
15 Creative & Funny Ways To Slide Into DMS
It's no secret that social media can be a great place to self-promote. But sometimes, you just want to slide into someone's DMs and make them laugh. Here are a few fun ways to do just that: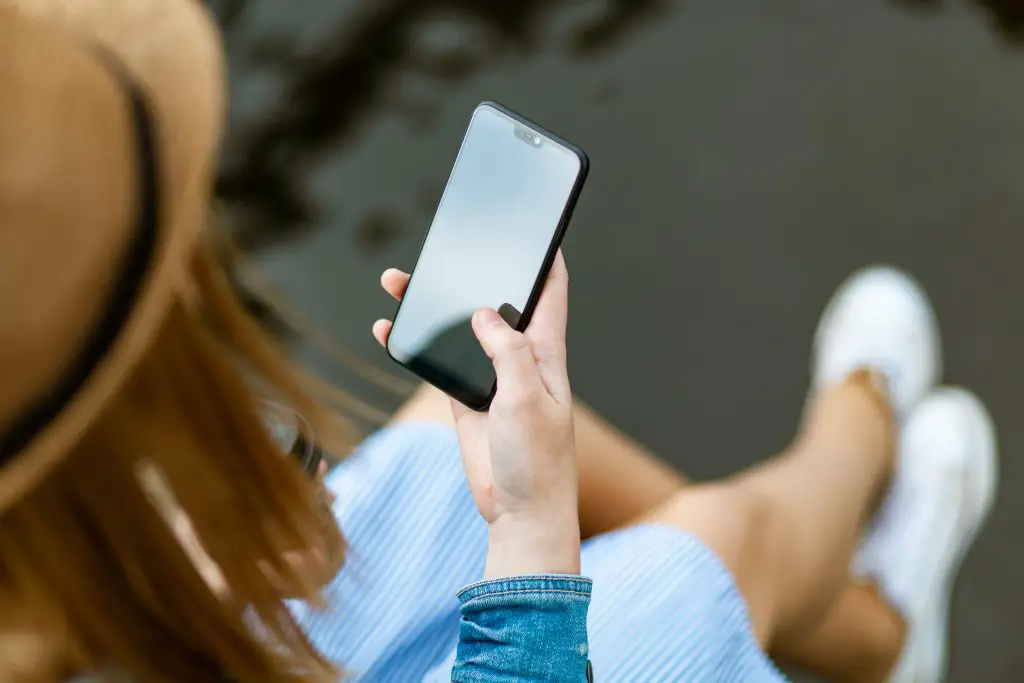 Start with reference to her beauty. "Hello, Gorgeous! _________" 
Make a clever play on words. "Are your DMs open or closed? Because I'm looking for a little conversation." 
Be punny. "I hope you don't mind if I cut to the chase—I'd love to get to know you better." 
Get straight to the point. "Hey, I think you're really cute and I wanted to see if you're interested in grabbing coffee sometime?" 
Keep it light and playful. After all, the best way to someone's heart is through their sense of humor.
Be flirty. "I'm trying to think of something witty to say, but all I can think about is how gorgeous you are."
Compliment their intelligence. "I see you're passionate about _____. I'd love to hear more about it sometime."
Share something in common. "I noticed that you like _____. I love it too! What's your favorite _____?"
Make a reference to pop culture. "You're like the _____ of my dreams."
Be cheesy. "I woke up thinking today was just another boring Monday, and then I saw your photo on my app. Color me surprised!"
Get personal. "I like your _____. It's unique."
Ask them out. "Do you want to _____? I promise it will be fun."
Suggested Readings
35 Chessy Funny Lines To Get A Response On DMs
So you want to slide into those DMs with a cheesy yet funny pick-up line, huh? I get it, we've all been there. But before you do, there's something you should know. The most important thing when it comes to self-love is to just be yourself! With that said, here are some cheesy yet funny pick-up lines that are sure to get a response: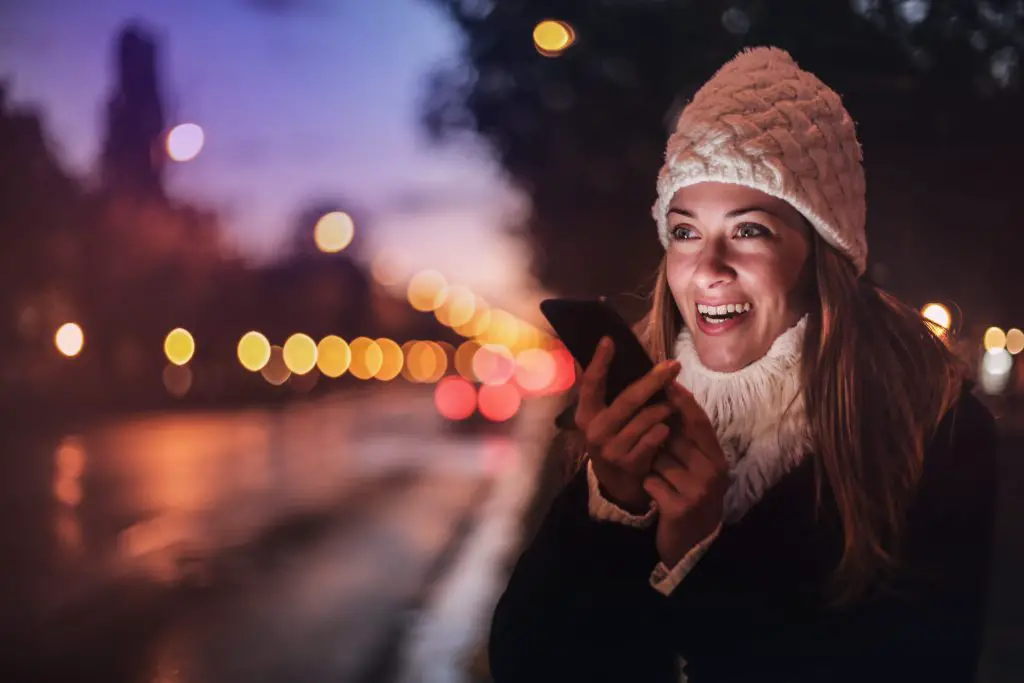 1) I woke up thinking today was just another boring Monday, and then I saw your photo on my app.
2) Do you mind if we talk? My next-door neighbor keeps telling me to talk to you because you're always alone.
3) Are you my appendix? Because this feeling in my stomach makes me want to take you out.
4) Are you made of copper and tellurium? Because you're CuTe
5) If we were at home, cuddling on a rainy Sunday morning, what would we have for breakfast? a) Pancakes b) bacon and eggs c) crèpes d) acai bowl e) something else?
6) Can I have your picture so I can show Santa what I want for Christmas?
7) Damn, you have a dog! Does that mean I'll never win the "best ever cuddler" title?
8) Are you a carbon sample? Because I want to date you — drinks this week?
9) I'd tell you you're cute, but someone else probably did that already, so you describe yourself in three emojis instead!
10) If you could be any comic book character, who would you be?
11) If you were a triangle you'd be an acute one.
12) Dinner first, or can we go straight for dessert?
13) On a scale from 1 to 10, you're a 9 and I'm the 1 you need.
Suggested Readings
14) Hey gorgeous, will you be my Tinderella?
15) I'd say you're the bomb, but that could turn into lethal conversation…
16) Are we, like, married now?
17) On a lazy Sunday: a) Netflix all day in your PJs b) go out and explore the city c) both of the above?
18) I'm new in town, could you give me directions to your house?
19) Can you visit my profile I am waiting for a visit for a long time 🙂
20) So what do you do for a living besides being absolutely stunning?
21) Hey there good-lookin', can I have your number so I can start texting you all my food cravings?
22) Do you mind if I stay in your dm for a long time? I feel like I am lost in your eyes.
23) You could say we have a connection — you're the WiFi, and I'm looking for a strong signal.
24) Are you a UFO? Because you just abducted my heart.
25) If you could be any movie character, who would you be?
26) If you were a book, would you be fiction or non-fiction?
27) Why don't we taco 'bout getting together sometime?
28) Knock Knock! Who's there? A long-lost message from me!
29) Excuse me are you really human or a fairy? because you are so beautiful.
30) Hey you are distracting me with your beauty. So please can you stop?
31) I just realized that you and I are the same height when we stand on our phones.
32) Are you carbon monoxide? Because you're poisoning my heart.
33) I asked my forecaster he said, "We are made for each other."
34) Do you mind if I ask you out? I feel like I am falling for you.
35) I'm lost, can you give me directions to your heart?
Tips to Slide In Someone's Dm Successfully
When it comes to sliding into someone's DMs, there is a right way and a wrong way to do it. If you want to increase your chances of success, then you need to make sure that you are doing it the right way. Here are some tips to help you slide into someone's DMs successfully: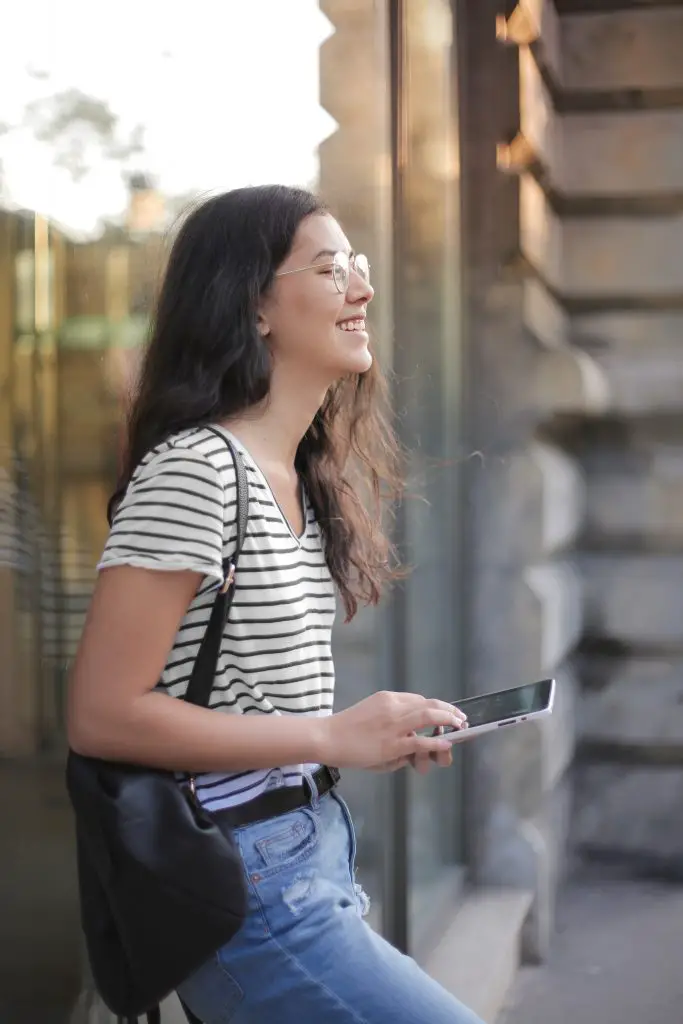 1. Be original and interesting
If you're looking to stand out from the crowd, being original and interesting is a great place to start. Whether you're messaging someone on a dating app or trying to make small talk at a networking event, boring old small talk won't get you very far.
If you want people to take notice, it's important to be engaging and interesting. To do this, ask questions that are outside the box, share stories that are unusual or funny, and generally just avoid bland topics like the weather. With a little effort, you can easily set yourself apart from the rest.
Suggested Readings
2. Don't be creepy or weird
If you want people to like you, it's important not to come across as creepy or weird. Respectful and friendly behavior will get you a lot further than if you try to creep people out or make them uncomfortable. Just act like a normal, decent human being, and you should be fine.
Of course, there are always going to be exceptions to this rule, but in general, it's a good idea to err on the side of caution. So don't be that guy (or girl) who makes everyone uncomfortable – nobody likes that person. Just be normal, respectful, and friendly, and you'll do great.
3. Make sure your grammar is on point
Nothing will turn someone off quicker than poor grammar. Whether you're sending an email to your boss or a text to your best friend, it's important to make sure that your grammar is on point. This doesn't mean that you have to use big words or write like a Shakespearean sonnet, but it does mean taking the time to proofread your messages before you hit send.
A few simple mistakes can make you look lazy or uneducated, so it's worth taking the extra few minutes to get it right. Trust us, your recipients will appreciate it!
4. Don't be too forward
When it comes to sliding into someone's DMs, it's important not to be too forward. You don't want to come on too strong and scare the other person off. Instead, play it cool and take things slow.
Get to know the other person and see if there is a mutual interest before making any moves. If you take things too fast, you may end up regretting it later. So take your time and enjoy getting to know the other person before making any major decisions.
5. Use emojis sparingly
Emojis can be a great way to add some personality and flair to your messages. However, it's important to use them sparingly, lest you come across as try-hard. A few well-placed emojis can really liven up a text or chat, but using too many can be overwhelming and off-putting.
So next time you're reaching for that emoji keyboard, take a step back and ask yourself if you're really adding anything of value to the conversation. A few judiciously used emojis can go a long way.
By following these tips, you will be well on your way to sliding into someone's DMs successfully. Just remember to be respectful, interesting, and grammatically correct, and you should have no problem getting the attention of the person you are interested in
Sliding Into DM Memes
The "sliding into the DMs" meme has been around for a while, but it's taken on a new life in the age of social media. The meme typically features a screenshot of a Twitter or Instagram direct message conversation, with the text overlayed to make it look like the person is sliding into the other person's DMs.
The most common version of the meme features someone trying to flirt with someone else, but there are also versions that feature people trying to sell things, asking for favors, or just being friendly. Regardless of the context, sliding into the DMs meme is always funny, and it's a great way to make fun of yourself or someone else.
1. You Leave Him On Read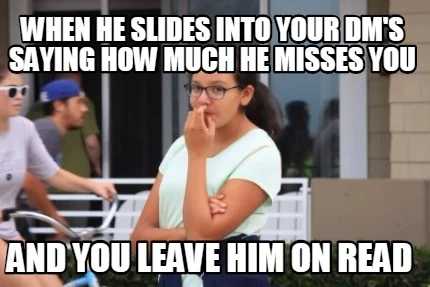 2. Just Slide In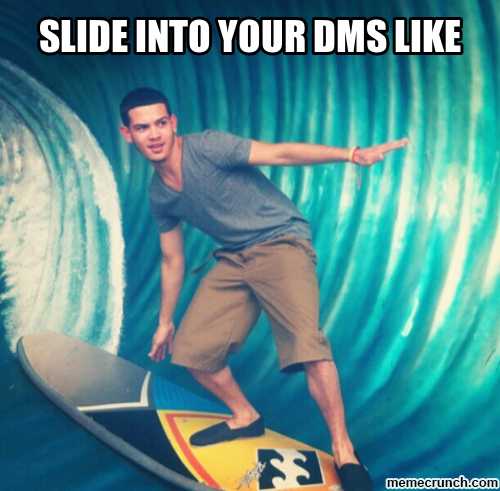 3. Catch Your Dog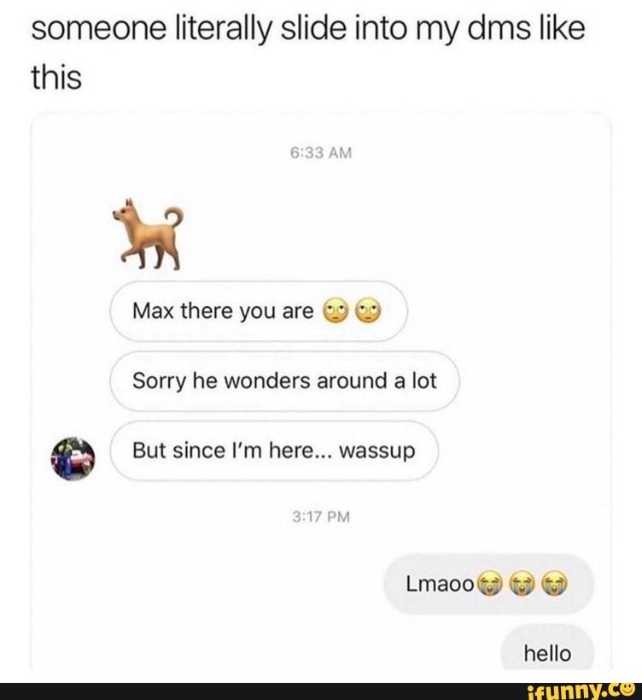 4. "Hey" Straight to DM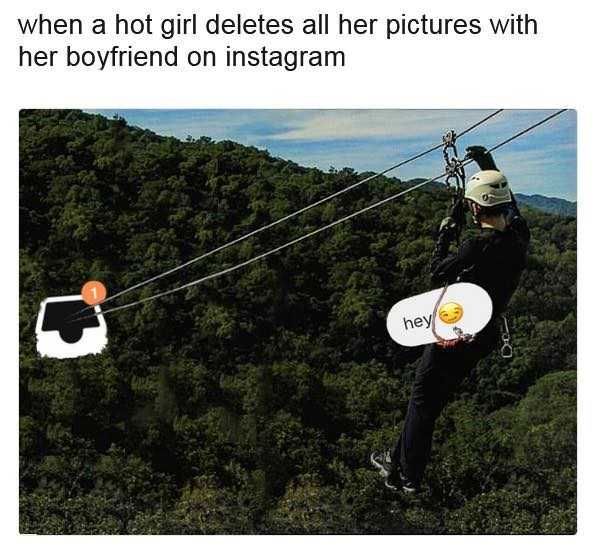 5. Get Permission First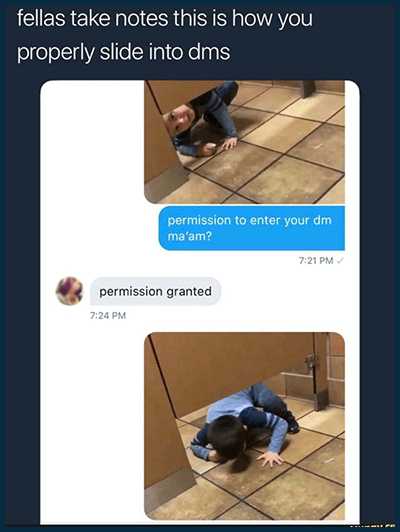 How do you cleverly slide into DMs?
It can be difficult to slide into someone's DMs without seeming either too forward or not interested enough. A good way to start is by complimenting something you noticed about the person, such as their profile picture or a post they made.
You can also ask them questions about something they posted, which will show that you're interested in getting to know them better.
Once you've started a conversation, try to keep it going by regularly responding to the other person's messages. If you're worried about coming on too strong, you can always ask them if they're interested in talking more before you start sending more personal messages.
Is It Okay To Flirt In Your First DM?
Some people might say that it's perfectly fine to flirt in your first DM, while others may think that it's a little too forward. Ultimately, it's up to you to decide what you're comfortable with and what you think would be appropriate in the context of your relationship.
If you're not sure, err on the side of caution and keep things friendly for now. Who knows, maybe you'll end up together one day and can look back on this moment as the start of something beautiful!
Is sliding into DMs creepy?
It can be, depending on how you do it. If you're just trying to slide into someone's DMs out of the blue without any sort of prior interaction, then it can come across as creepy.
However, if you've been talking to someone online or in person and you want to take things to the next level by sliding into their DMs, then it's probably not going to be considered creepy.
Just make sure that you're respectful and considerate when sliding into someone's DMs, and you should be fine.
Conclusion
So there you have it! A few fun ways to slide into DMs, some tips to make sure you're successful, and some food for thought on whether or not it's considered creepy. We hope you found this article helpful and that you'll be able to put these tips to use the next time you're looking to start a conversation with someone new.
Suggested Readings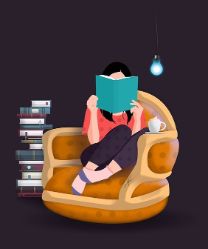 Samra has completed her master's in literature & loves to write about topics that piques her interests. Here, she is working on exploring that importance of things that matters to her.