Family is an important part of life for almost everyone. Everyone comes from a family, and they will all come to have one, too. It's not only the place where we spend most of our time, but it's also a place where love and affection make us feel safe and comfortable with who we are. With that in mind, here are some reasons why family is important.
15 Benefits Of Family Explaining Why We All Need One
Family is the "happiest" group you'll ever be in whether you realize it or not. Here are 15 reasons why family is important and must be your biggest concern and love throughout life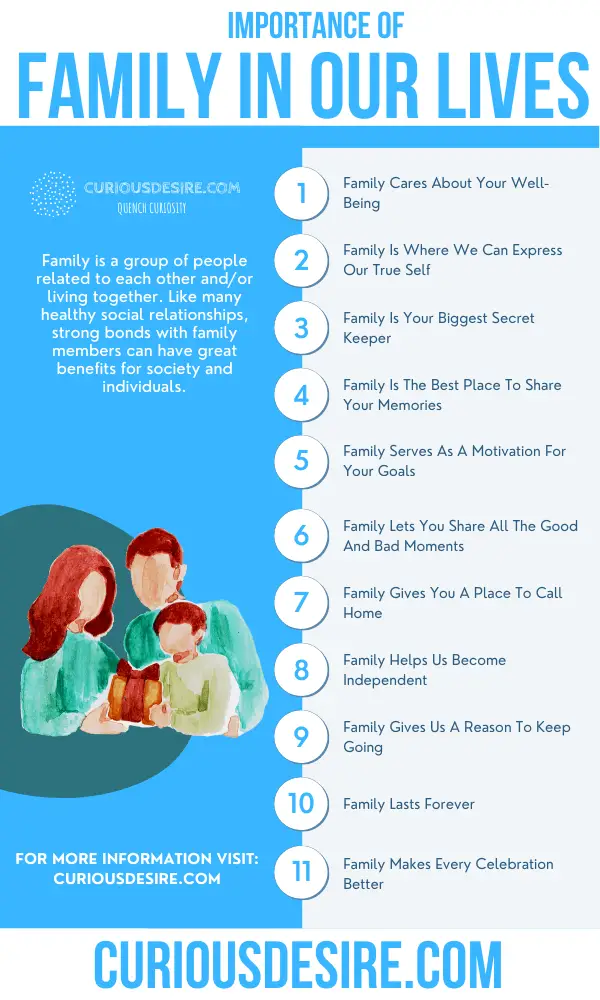 1. Family Cares About Your Well-Being
Your family has your best interest at heart, and they do everything to keep you happy and healthy, so being apart from them hurts a lot. They are the first people who care about you when something is wrong or good, so it's very hard not having access to them because you feel their absence as if it's a part of you that's been lost.
2. Family Is Where We Can Express Our True Self
We can show our emotions without fear that someone might judge us for showing weakness because we know that family will always be there for us no matter what. In addition to that, sometimes we don't even need words — all we need is a hug to feel how much we're cared about.
3. Family Is Your Biggest Secret Keeper
You can always trust your family members. You can tell them almost anything and you know they'll keep it in secret because family matters should be treated as such. We only share the good things, not the bad ones, but even when we do so, we know that there's no reason for anyone to judge us negatively because they won't say a word about it or betray our trust in any way whatsoever.
4. Family Is The Best Place To Share Your Memories
Your childhood memories with your parents and moments from your teenage years with your friends and brothers/sisters — these are all wonderful memories that help you connect with people who were present during those years. Sometimes, you feel like time has stopped, bringing us back to the old days when we used to have fun with them.
Related Video – 3 Skills to Build a Strong Family:
5. Family Teaches You To Be Better
Parents teach their children everything they know. In a sense, our parents are like an accumulation of all of human knowledge from thousands of years ago. Just consider that for a second! No matter how much you learn throughout your life on your own, you will never know as much as someone who has had more time to acquire knowledge and wisdom.
When it comes down to it, we need each other in order to improve ourselves and make this world a better place for everyone living here today. In a study, it was revealed that kids learn by copying the parents, hence the importance of a good family is high.
6. Family Serves As A Motivation For Your Goals
Sometimes what keeps us going is knowing that there's someone waiting for us back home and that we need to do our best in order not to disappoint them. Even if your family isn't the source of actual motivation, knowing that they will support you no matter what helps us deal with tough moments and gives us strength to keep going when times get rough.
7. Family Lets You Share All The Good And Bad Moments
We all have good and bad days, but sometimes it feels like nobody cares about our personal life or how we feel because they don't ask us anything about it anymore.
Family members always care about you and they want nothing more than for you to be happy, so even if it seems like a silly thing to ask from them, asking "How are you?" every once in a while does make a difference because you know they care about your answer.
8. Family Gives You A Place To Call Home
They're the people we can turn to when we need help and someone to talk to, so it feels like family is where we belong, and that home is wherever they are. Even if we move elsewhere for some reason, nothing will ever stop us from going back to our loved ones for anything — no matter how much time has passed since we last spoke or saw each other.
9. Family Helps Us Become Independent
Even though sometimes they overprotect us because it's hard for them to let go, there are many lessons in life that we can only learn by actually facing the world on our own, without their support and guidance. It makes us stronger as individuals and as a family because we become united even though we're apart from each other physically.
10. Family Gives Us A Reason To Keep Going
When everything seems like it's falling apart and nothing is going right, you always have your family and loved ones who will be there for you. They are the first people you think of when something bad occurs because they're always on your mind, no matter how much time has passed since last seeing them.
11. Family Lasts Forever
We may lose friends along the years, but family members will always be there for you no matter what happens in your life — they are part of who you are, and they make up a big part of your personality. So, if these reasons don't convince you enough to appreciate your loved ones more often, then nothing will!
12. Family Helps You Find Yourself
Even though times may get tough, your family is always there for you. They will listen when nobody else wants to hear what you have to say while still being able to offer kind suggestions on how to solve the problem.
A family member is always there for you, whether it is to lend an ear, offer advice or even just listen. They are always there to help you along your journey in life while still being able to offer guidance when needed
13. Family Gives You Unconditional Love
We all need love and care to function, and our family is our first and foremost source of this love. No matter what you do, your family loves you unconditionally. This means that even if you lose at life like no one else or get a little evil on your way, they still love you because you are all a family. At times, this love is only what keeps us sane and helps us move mountains.
14. Family Makes Every Celebration Better
It would make us feel better if we could be together with our families on Thanksgiving or during the holidays. These occasions usually bring joy and laughter into our lives but spending them alone could be as bad as having our heart stabbed. Thanks to our families for all the get-together on these special moments. Life becomes a party with our family around.
15. Family Makes You, You
You wouldn't be the person you are now without your family's influence in your life. Family is the first group of people who love and care for you, and they help shape who you become as a person. Even if family members aren't always with you physically, they're always there in your heart.
Why Family Is Important – Conclusion
Family can sometimes be a pain, but being with loved ones will never fail to bring a smile on our faces. So, treasure your family while they're still beside you, because time flies so fast that you'll realize it only when they're gone for good.
References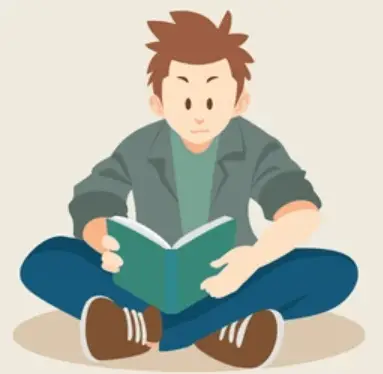 Yusuf is interested in exploring the world around him and making meaningful connections with it. He then express these ideas with words for the world to enjoy. In his free time, Yusuf loves to spend time with books, nature & his family.