The modern environmental movement began in the 1960s and 1970s. Its growth reflected scientific anxieties about the environment's degradation. Nonetheless, there have been many instances of environment-related protests throughout history.
Going Green entails acquiring knowledge and practices that can lead to more environment-friendly and ecologically responsible decisions and behaviors – that may help protect the environment while also conserving its natural resources for future generations. Jill Buck founded the project in 2002 as a way to raise awareness about environmental issues. This blog post will discover why going green is important.
15 Benefits Of Going Green To Our Environment
Going green is not just about saving the environment. It motivates us to conserve energy and resources that reduce our reliance on fossil fuels, which can, in turn, help to lower our carbon footprint. Additionally, sustainable practices often have cost savings associated with them. It helps to protect our natural ecosystems and minimizes environmental damage.
1. Going Green Conserves Natural Resources
Sustainable practices conserve natural resources. The water, air, and soil that support the growth of food are particularly important natural resources.
It can also help us save money as conserving these resources will minimize our need to extract further. This both reduces costs and reduces the environmental impact of these extraction processes.
The conservation of these natural resources is very much appreciated for future generations to come.
2. Going Green Conserves Biodiversity
Biodiversity is an important aspect of our environment. It includes all of its living species, which are unknown to humans. The natural resources that sustain the existence of these living species are equally crucial for our continued survival.
Going green encourages us to reduce our impact on wildlife habitats, which helps us conserve animal and plant species.
3. Going Green Minimizes Waste & Pollution
Going green helps to keep our environment clean and free from waste or pollution.
This can be done through recycling, repurposing, reusing, and reducing the use of non-biodegradable products such as plastics. These steps go a long way towards protecting our planet for future generations to come.
4. Going Green Reduces Energy Costs
Conserving energy and using sustainable materials and practices not only cuts back on the number of greenhouse gases emitted but can also help to reduce our utility bills. Going green entails adopting practices that save money and produce fewer carbon emissions.
You can save about 20% of your bills through these changes. This increases more money to invest in the power sector – with renewable energy – that further curtails pollution.
Related Video – Help The Environment By Going Green:
5. Going Green Reduces Carbon Footprint     
One of the most significant benefits of going green is helping in reducing your carbon footprint. This can, in turn, lead to a healthier individual and better environment.
Green energy is produced in ways that do not generate large amounts of carbon emissions which affect the environment and global warming negatively but they also eliminate the need for storage facilities and so on.
6. Going Green Keeps Air Clean & Healthy
One of the most significant benefits of going green is helping in reducing your carbon footprint. This can, in turn, lead to a healthier individual and better environment.
Green energy is produced in ways that do not generate large amounts of carbon emissions which affect the environment and global warming negatively but they also eliminate the need for storage facilities and so on.
7. Going Green Helps Mitigate Climate Change
Climate change is an issue that affects everyone. Many human activities contribute to climate change, such as deforestation and the production of greenhouse gases. The effects of global warming are seen in day-to-day life, such as increasing the frequency of extreme weather events.
Green buildings, for instance, produce lower amounts of waste and pollution, which reduces the global impact. They also produce less heat, resulting in a decrease in energy usage.
The greenhouse gases that cause climate change can be reduced by implementing sustainable practices. These steps may reduce the number of greenhouse gases emitted into the atmosphere, which helps mitigate our effects on global warming
8. Going Green Boosts Agricultural Growth
Going green helps boost agricultural growth in developing countries.
It creates new markets for farmers to sell their organic produce while preserving natural resources, which protects them from harsh weather conditions and over-exploitation of natural resources that destroy the environment.
It also increases employment opportunities for local people while reducing poverty rates.
9. Going Green Safeguards Against Disasters
When we talk about going green, it's not just limited to preserving the environment. It also helps us protect ourselves from natural disasters such as floods and storms.
Ecosystems play a key role in mitigating the effects of natural catastrophes and climate change. And ecosystem-based approaches should be a vital component of disaster preparedness, response, recovery, and reconstruction.
By planting trees and reducing deforestation, we reduce the negative effects of soil erosion that result in reduced levels of nutrients in our soils while absorbing the greenhouse gas emissions that result in global warming.
10. Going Green is Good for Health
Going green not only safeguards the environment but also creates a positive impact on human health.
The knowledge about sustainable practices motivates us to be proactive in improving our health, which can be done by making small changes in our daily lives.
These steps include recycling wastes, reducing water usage, minimizing the use of plastics and non-biodegradable products, planting trees, participating in beach clean-ups, among other things.
This means that going green contributes to individual health and people's health in general.
11. Going Green Reduces Poverty
Poverty and environmental degradation go hand-in-hand.
People in poverty often live in areas with minimal environmental protection, which increases their exposure to hazardous elements such as pollutants and waste materials.
Activities like tree planting campaigns can be carried out to reduce the effects of deforestation while creating jobs for people living in poverty-stricken regions.
It also helps with the reduction of poverty by creating employment opportunities, which stabilizes the population while encouraging sustainable growth. This means that going green is important for people as well as the planet.
12. Going Green Prevents Damage To Public Health
Environmental damage can have a direct impact on public health. These damages are seen through the increased spread of vector-borne diseases in areas with heavy industrialization or urbanization. It leads to the depletion of natural resources and their conversion into waste materials.
Going green will help us prevent environmental damage to our surroundings, especially in populated city areas. It will also help prevent the spread of dangerous diseases in these populated areas – contributing to environmental sustainability and thereby helping with public health.
13. Going Green Helps Ensure Livelihood
Going green helps ensure a healthy livelihood. It provides an incentive for job creation and aids sustainable economic growth. This ultimately leads to a positive impact on the population living within that country.
Going green contributes to social development by encouraging local communities to minimize their environmental impacts and preserving natural resources for future generations to come.
14. Going Green Increases Living Standards
Going green enables us to increase our living standards as it helps maintain a healthy balance between economic growth and environmental protection.
Landscaping activities can be carried out to increase the quality of living in a place by using natural elements. These activities help reduce urbanization and industrialization while creating newer jobs for people which stabilizes the population while encouraging growth.
15. Going Green Is A Global Trend
Our environment deserves to be treasured and protected.
Most countries today are focusing on going green and implementing sustainable practices. It also helps us ensure our lasting future as a species on this planet, so we all must do what we can to help preserve our environment.
The Importance Of Going Green – Conclusion!
Going green is crucial not only for the environment but also for social and economic development. It is more than just a trend – it's a way of life that can benefit you and the planet.
References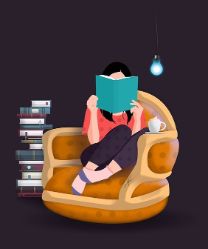 A sophomore in engineering, I'm a budding writer and an adventure enthusiast. My passion leads me on to try my hands on different things. I enjoy music, food, and good company. Making my way through life in my own ways, you'll find me holding a camera and capturing what this world has to offer.