In today's world, computers have become a necessity. Computers are commonly used for everything from personal entertainment to schoolwork.  They help us store and view family photos, help us read books, and give us access to the internet.
The benefits of using a computer extend far past entertainment, however; they can be used for basically anything and everything and people would still find some way to make it useful. The following list describes some of the reasons why computers are important.
15 Benefits Of Computers That Will Amaze You Further
Computers are easily accessible as well as widely used in many homes around the world. Computers allow those that use them to do things such as write papers, perform research for school reports, or even just play games on them for fun. Below, are some amazing benefits of computers to get you to value this invention more.
1. Computer Offers Endless Resources For Education
Computers are extremely beneficial when it comes to education. That is why almost every school has computer lab where children can take advantage of this kind of technology. They can learn about math, social studies, language arts, and many other subjects with computer software.
There are millions upon millions books available online for free download or reading on computers. Teachers can create lesson plans and share them with students. However, maybe most importantly, computers give children access to the Internet, which opens up a whole new world of information and resources.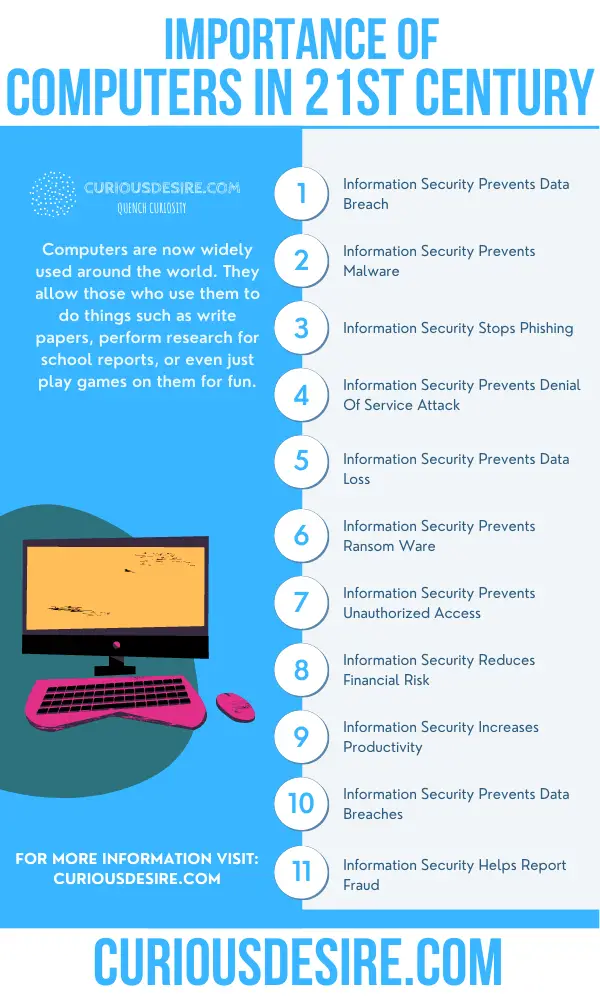 2. Computers Make Life Easier
Computers make life easier not only for adults, but children as well. They can use computers to type reports, prepare presentations, complete homework assignments, and even make their own lesson plans. Computer games are quite popular among children as well, though people should be careful about how much time they spend using the computer because it can cause health problems like eye strain, back pain, obesity, etc.
3. Computers Help With Online Communication
Communication is easier than ever thanks to computers. People all over the world are able to keep in touch with their loved ones. They can send e-mails to friends and family members, chat online in different social networks, or even talk to each other through video calls.
4. Computers Allow People To Save Money
Some companies allow people to pay for things online, which helps them save money because they do not have to spend it on gas to get there. There are many online stores that offer great discounts if people buy their products through the internet. Computers also help people find cheaper airfare, hotel rooms, and even car rentals.
Related Video – Inside Your Computer
5. Computers Aid In Business Development
Many companies use computers in developing marketing strategies, which is why more and more businesses become successful. Computers also allow entrepreneurs to research the market before launching a new business, adjust their marketing campaign based on consumer behavior, and monitor sales performance in real time.
6. Computers Can Be Used To Find New Opportunities In Life
Computers can play an important role when it comes to career development. They can help people find new opportunities by looking for job openings on the Internet. People can also write and post their resumes online, which makes it easier to land a good job.
7. Computers Help You Find What You Are Looking For Online
Computers make life easier in many different ways. They allow people to do research and find the information they need quickly. The Internet is a great place to search for anything people might be interested in because it is filled with a lot of helpful resources and tools. People can use Google to find different websites, look up important facts, or type in their questions and get answers right away.
8. Computers Keep People Informed
People all over the world are able to keep themselves informed, thanks to computers. They can read news online, watch different shows on television through streaming, and get information that they need in an instant. Not only that, but millions upon millions of books are available online for free so people can read them from the comfort of their homes.
9. Computers Help You Save Pictures and Videos
People save a lot of pictures and videos using computers, which helps them remember various things that they cherish. Those memories become a part of their everyday life and help to relive positive emotions whenever they want because those images and clips remain on the computer.
10. Computers Help You Play Games Online
More and more people are turning to computers when they want to play video games online because it is a fun way to spend free time with family members and friends. Even those who do not like playing games themselves can watch what is going on and follow the exciting development of the plot.
11. Computers Can Save People A Lot Of Time
Another benefit of computers is that they allow people to save time, which is something that everyone appreciates greatly! People can use them for different purposes and complete many tasks at the same time. For example, people can surf the Internet and do their work at the same time, which makes it easier and faster to finish everything.
12. Computers Can Be Used For Entertainment Purposes
People can use computers for various entertainment purposes. They can play games online or watch different movies from around the globe using streaming services such as Netflix or Hulu. People also have a wide variety of games that they can play, which is another way to have fun and enjoy their free time.
13. Computers Can Be Used To Find A Part-time Job
Another great benefit of computers is that they can be used in order to find a part-time job, which is perfect for those who want to earn some extra cash. Today's technology provides people with many different job opportunities that they can take advantage of, which allows them to have fun and work at the same time.
14. Computers Help People Find Out How To Do Things On Their Own
There are many things that people do not know how to do, which is why they rely on experienced individuals in order figure it out. However, computers make it easy for them to learn how to perform some tasks all by themselves. For example, people can use tutorials or online videos to teach them different things and learn something new every day.
15. Computers Can Be Used To Make Money Online
Another great benefit of computers is that they can be used to make money online, which is a wonderful opportunity for those who want to become their own bosses and start working from home. All people have to do in order to make some extra cash on the side.
The Importance of Computers – Conclusion
Computers are a great source of entertainment and information for the modern world. They help people save time, learn new things, make money, and accomplish their goals faster than ever before. Those who own computers know how useful they can be in everyday life because they allow them to do more, which is why it is important that each person have access to one.
References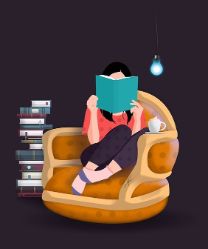 Passionate about literature, books, and weaving words into phrases, I'm pursuing an academic career in English Literature and Linguistics and have been working as a content writer since 2016. Writing, to me, is the smoothest way to explain things to others and share knowledge with them. On this platform, I aim to utilize my passion for writing in the best possible manner, using it as a medium to share whatever knowledge I have with the readers.