Good grammar is essential for effective communication in any form of writing. Whether you're crafting a business email, an academic paper, or even a casual blog post, proper grammar can help ensure that your message comes across clearly and professionally.
Without the right punctuation, sentence structure and spelling, your words could be misinterpreted or lost entirely. In this article, we'll look at 15 reasons why grammar is important in writing.
15 Benefits of Grammar in Writing
Grammar is an important tool for effective communication. Here are 15 reasons why grammar is essential in writing:
1. Grammar in writing prevents misunderstanding
Clear and precise writing can help eliminate any potential misunderstandings, as readers may interpret words differently. Grammar ensures that your words are taken in the intended context.
For instance, "I ate the whole pizza" could be interpreted two ways. Without proper grammar, you may unintentionally leave your readers confused and with a different understanding of what you meant to say.
Therefore, proper grammar helps ensure that your message is conveyed in the way you intended it.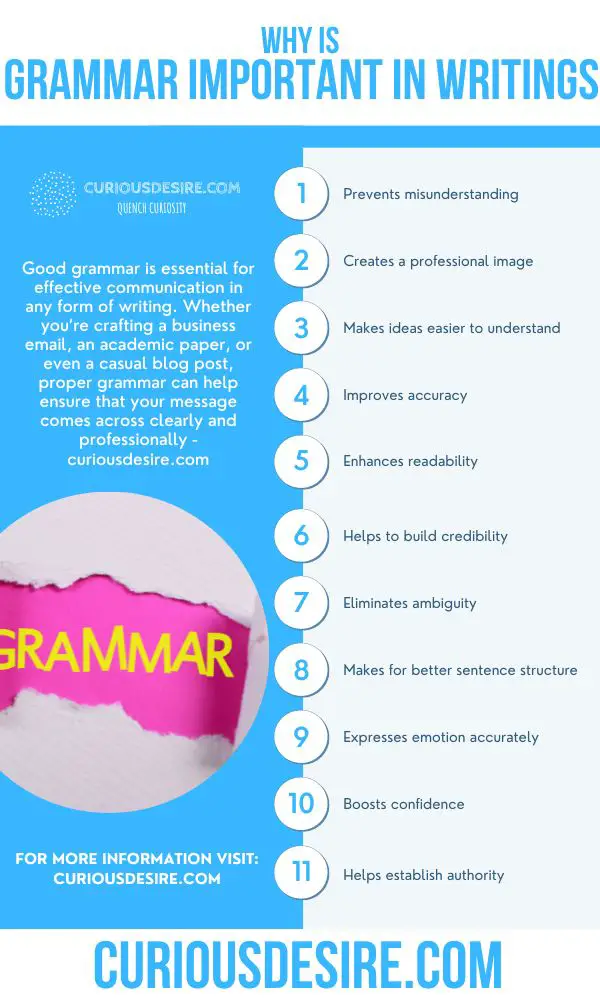 2. Grammar in writing creates a professional image
Good grammar implies that the writer is knowledgeable, educated and reliable — qualities that are attractive to employers, clients or colleagues. It can also create a good first impression, as poor grammar can make you appear unprofessional.
So, if you're sending business emails or writing professional documents, it is important to ensure that your spelling, punctuation and sentence structure are correct. This will give the impression of authority and trustworthiness.
3. It makes ideas easier to understand
Grammar helps to organize our thoughts and ensure that the ideas we communicate are clear, concise, and logical. It will also make your writing easier to read and understand as it eliminates any confusion or ambiguity.
For instance, if you write, "I went shopping at the grocery store", readers instantly know what you mean. If you wrote, "Shopping I went at the store of groceries" instead, it would be much more difficult for the reader to understand.
4. Grammar in writing improves accuracy
By checking for errors in grammar, spelling and punctuation, you can make sure that your writing is as accurate as possible. Inaccurate writing can lead to confusion, misunderstanding and even ridicule. Proper grammar will help ensure that your message is understood by its intended audience.
So, before submitting any written work, it's important to take the time to check for accuracy and fix any mistakes you may have made. This will help avoid embarrassing errors like typos or incorrect grammar.
5. Grammar in writing enhances readability
Good grammar makes it easier for readers to understand the message you're trying to convey. It also helps to create a more pleasant reading experience as readers won't have to struggle with unclear or incorrect writing.
By using correct grammar, you can ensure that your writing is clear and readable, which can help keep the reader engaged in your work.
6. Grammar in writing helps to build credibility
When a reader sees clear, correct grammar in writing, it shows that the writer has done their research and is knowledgeable about the subject matter. It also shows that the writer is confident and capable of producing quality work.
Therefore, it can help to build credibility with your readers and make them more likely to believe what you have written.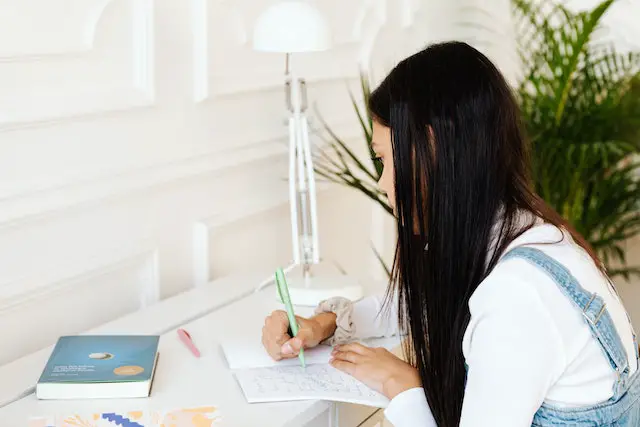 7. Grammar in writing eliminates ambiguity
Grammar can help to ensure that sentences are precise and that there are no gaps in meaning. It can also help to avoid using words or phrases that can be interpreted differently by different readers.
For instance, you could use a phrase like "I have some ideas", which could mean anything from having a few thoughts in mind to having fully formed plans. By using clear and precise language, such as "I have several concrete plans", you can avoid any potential ambiguity and ensure that your message is understood.
8. It makes for better sentence structure
Good grammar helps to create sentences with the right flow and rhythm, which can make writing easier to read. For example, if you write, "I went to the store, and I bought some groceries", the sentence is much easier to read than if you wrote, "To store I went, and groceries bought I some."
Grammar also helps to break up long sentences so that they are easier for readers to digest. By combining short but clear sentences, you can ensure that your writing is easy to read and understand.
9. It expresses emotion accurately
Grammar helps convey our emotions accurately through written words so that our intended meaning is not lost. It will help you to use the correct words and phrases that best express your feelings, which can be especially important when communicating through emails or other written media.
For example, if you wanted to express enthusiasm, using words like "excited" or "thrilled" would be more effective than writing "happy.
10. Grammar in writing boosts confidence
Knowing that your writing is free from grammatical errors can help to boost your confidence when communicating with others. Additionally, by using the right words and phrases, you can ensure that your message is clear and concise. This will help to make sure that it's well-received by its intended audience.
By regularly taking the time to brush up on grammar rules and revise your work for accuracy, you can ensure that all of your written communication is top-notch. This will help you to sound more professional and confident when communicating with others.
11. It helps establish authority
By using grammar correctly, you'll be able to demonstrate that you know what you're talking about and that you're an authority on the subject. Similarly, by avoiding errors, you'll be able to establish yourself as a reliable source of information.
Grammar also helps people to understand the tone and intent of your message. By using the right words and proper punctuation, you can ensure that your intended meaning is clear and that your writing has authority.
12. It makes writing more enjoyable
Using proper grammar can make writing more enjoyable, as it ensures that your message is communicated clearly and accurately.
For instance, if you're writing a story, using the right grammar will help to ensure that it flows smoothly and makes sense. This will make it more enjoyable for both you and your readers.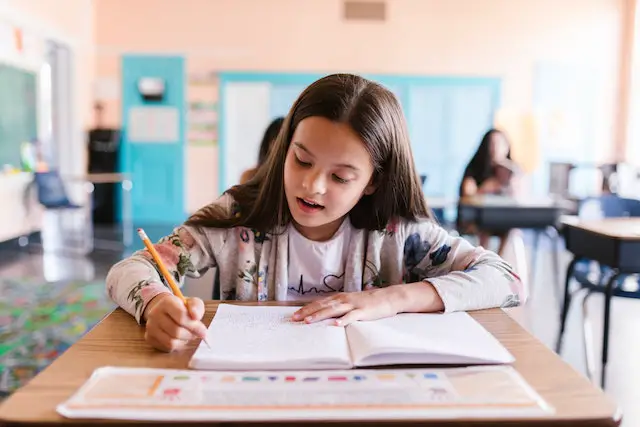 13. It helps us communicate effectively
Grammar gives us tools to communicate our thoughts and ideas effectively and to be sure that our message is understood by others. It also helps us to avoid misunderstandings and allows our writing to be more clear and more concise.
However, it's important to remember that grammar isn't the only thing you should focus on when writing. You should also consider the content of your message and make sure it is clear, concise, and relevant. This will ensure that your writing is effective and compelling.
14. It improves our communication skills
Using grammar correctly can help us improve our overall communication skills, as it helps us express ourselves clearly and concisely. It also helps us to better understand the language we use to communicate with others, which can be beneficial in many aspects of life.
Grammar also improves our writing skills, as it allows us to create sentences that are easy to read and comprehend. This will help you become a more effective communicator and help you get your point across clearly.
15. Grammar in writing adds clarity
Grammar helps make writing more clear and more precise by eliminating any potential ambiguity or misunderstanding. It also helps to ensure that the message you're trying to convey is well-structured and easy to understand.
By using the correct punctuation, verb tenses, and other grammar rules, you can be sure that your writing will convey your intended message accurately and clearly. This ensures that what you write will be understood by its intended audience.
Conclusion
Grammar is an essential tool for effective communication, as it helps to ensure that our written words are understood by others. By understanding the importance of grammar in writing and taking the time to check for errors, we can create writing that is clear, concise, and accurate.
With good grammar, you can make sure your message is communicated effectively and that your words have the impact you intend them to.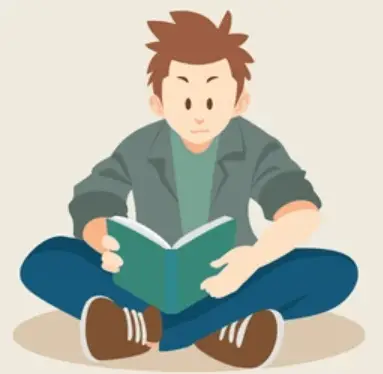 Yusuf is interested in exploring the world around him and making meaningful connections with it. He then express these ideas with words for the world to enjoy. In his free time, Yusuf loves to spend time with books, nature & his family.