Planned Parenthood is this country's biggest provider of women's health care, and an advocate for women's rights.
As the nation's largest women's health care provider, Planned Parenthood provides nearly 10 million women each year with vital services including lifesaving cancer screenings, birth control, STI testing & treatment, well-woman exams, pregnancy testing, and options information.
The following are reasons why Planned Parenthood is important.
15 Benefits Of Planned Parenthood For Community
Planned Parenthood is an organization in the United States whose goals are to provide affordable health care services, including family planning, sex education, and reproductive health. Planned Parenthood was founded by Margaret Sanger, a nurse who wanted to help children receive a healthy start in life. Margaret also saw the need for more women to practice birth control. Who is Margaret Sanger?
However, as early as 1916, the organization started providing abortions. The founder of Planned Parenthood has been called a eugenicist, which means those who want to improve the human species through selective breeding. Here are the benefits of planned parenthood for the community.
1. Planned Parenthood Serves A Wide Variety Of People
Planned Parenthood, while it deals with women who seek abortions, deals more generally in health care for women and men that are both affordable and effective. In their main facilities, they provide cancer screenings, STD testing and treatment, birth control options (including IUDs), pregnancy tests and counseling, tubal ligation, vasectomy, and abortion services.
They also offer services such as breast exams and Pap tests at local affiliate facilities.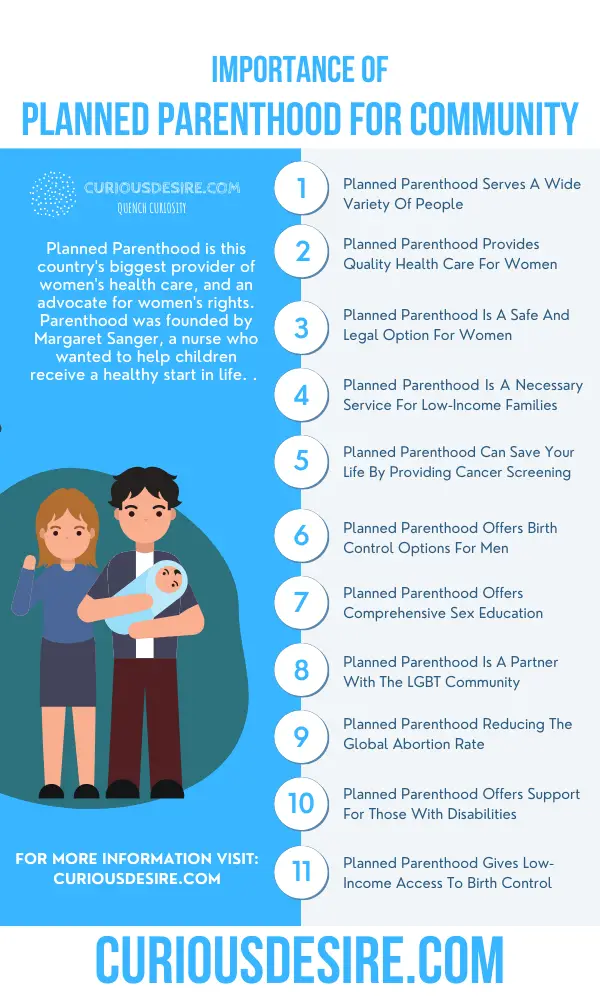 2. Planned Parenthood Provides Quality Health Care For Women
Planned Parenthood provides excellent reproductive health care for women that is affordable and available. Planned Parenthood offers a wide range of birth control options, which include oral contraceptives, condoms, IUDs, implants, shots/injections, diaphragms, and sponges.
All of these birth control options are designed to prevent pregnancy, but several also serve other purposes. For instance, IUDs can help women who suffer from heavy menstrual bleeding. A tubal ligation is an option for women who do not wish to have any more children in the future. Vasectomy can be used for men who do not wish to father any more children.
3. Planned Parenthood Is A Safe And Legal Option For Women
Planned Parenthood helps ensure that women and men who choose to get abortions are doing so in a safe and legal environment. They offer complete abortion services, including pregnancy testing, counseling, referrals to other services, and surgical procedures.
Planned Parenthood does not use federal funding for abortion services according to the Hyde Amendment, which was passed by Congress in 1976. The Planned Parenthood website states that only 3% of their services are abortion-related.
4. Planned Parenthood Is A Necessary Service For Low-Income Families
Planned Parenthood plays an important role in helping low-income families to stay well, whether through providing affordable services or keeping offices open in poor areas. Planned Parenthood was founded by Margaret Sanger, who worked with women of all races and economic levels.
Planned Parenthood is for women of all backgrounds. While the organization has sometimes been criticized for focusing on lower-income communities, it is important to note that the organization has locations all over the country and offers low-cost medical care to any woman who needs it.
Reference Video – What You Need To Know About Planned Parenthood
5. Planned Parenthood Can Save Your Life By Providing Cancer Screening
Planned Parenthood offers several cancer screenings for women. The American Cancer Society states that breast cancer is the second-largest cause of death for women (after heart disease). Cervical cancer is the fourth highest cause of death.
Women must get regular screenings to ensure that cancer is detected before it causes any harm. Planned Parenthood can provide this for women who cannot afford regular medical care.
6. Many Women Rely On Planned Parenthood To Get Their Basic Health Needs
Planned Parenthood provides reproductive health care to over 1 million women every year. While the organization itself states that 3% of its services are abortion-related, this still accounts for over a million women a year.
Planned Parenthood provides birth control services to almost 3 million men and women every year. The organization also gives nearly 1 million pregnancy tests and almost 4 million STD tests each year.
7. Planned Parenthood Offers Birth Control Options For Men
There are several birth controls options available for men. Examples include condoms, vasectomy, and withdrawal. However, for a variety of reasons, some men might not wish to use these options. For instance, condoms do not protect against all forms of STDs.
Vasectomy is designed to work for years after it is performed. In addition, the withdrawal method has been criticized as being ineffective because sperm can still enter the woman's body before ejaculation. Planned Parenthood offers birth control options for men, including vasectomy and Depo-Provera (birth control shots).
8. Planned Parenthood Provides Counselling For Individuals And Families
Planned Parenthood provides counseling services to people of all ages. They offer individual counseling to assess your sexual health needs, and family counseling to help you to develop healthy relationships.
 Planned Parenthood believes that sex should be pleasurable and safe and that everyone has a right to information about their bodies and choices.
9. Planned Parenthood Offers Comprehensive Sex Education
Planned Parenthood is one of the leading sex education organizations in the country. The organization provides sexual health care, education, and outreach to millions of teens and adults. They offer programs like getting Real, which teaches about human sexuality in an honest manner.
10. Planned Parenthood Is A Partner With The LGBT Community
The Human Rights Campaign has given Planned Parenthood's Health Centre Program a 100/100 score, which is the highest grade possible for LGBT inclusivity. HRC gives points to the organization based on the fact that they offer services to LGBT patients and have LGBTQ staff members.
Planned Parenthood has locations that are designated as "gay-friendly" and they offer educational resources targeted towards the LGBT community.
11. Planned Parenthood Reducing The Global Abortion Rate
Planned Parenthood is at the forefront of providing safe abortions to women all over the world. The organization has used birth control and access to family planning services to reduce the rate of abortions worldwide.
The abortion rate has dropped half a percentage point every year since 1995.
12. Planned Parenthood Provides Services For Underprivileged People
Planned Parenthood provides several services for underprivileged people. For example, the organization helps to fund community health clinics that have been shut down due to a lack of funds. Additionally, they provide services at reduced costs for low-income individuals and families, including free STD testing and contraception.
Planned Parenthood has been helping out the community for over 100 years. They have been assisting patients with things like pap smears, birth control services, and STD testing. The organization performs hundreds of thousands of breast cancer exams each year.
13. Planned Parenthood Offers Support For Those With Disabilities
Planned Parenthood offers services and educational materials for patients who have disabilities. The organization also has a program, Respectability, which provides support and resources to people with disabilities.
14. Planned Parenthood Provides Services For Victims Of Sexual Violence
The organization provides education and outreach to victims of sexual violence. Additionally, they provide medical services, counseling, and legal guidance for people who have been affected by sexual violence.
15. Planned Parenthood Gives Low-Income Access To Birth Control
Planned Parenthood provides low-cost birth control services to women and men of all ages, incomes, and lifestyles. The organization ensures that each of its health centers has the resources to provide family planning services at low or no cost. If you are seeking free condoms, birth control pills, or STD testing, Planned Parenthood can help.
Importance Of Planned Parenthood – Conclusion
So, what do these points tell us? I hope they tell you that Planned Parenthood is essential to providing sexual health care, family planning services, and much more. The truth is that Planned Parenthood helps people all over the world.
Through government funding, private donations, and support from groups like the Human Rights Campaign, Planned Parenthood serves the women and men of this country in many ways.
References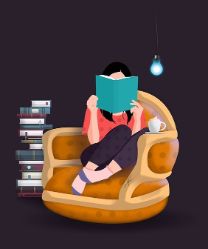 Hello, I am Aatka Azhar. I have done bachelor's degree in Computer Science. Writing articles is my passion through which I explore so many things. So, I am using my passion by working here and it will be the source of knowledge for the readers.