The violin, one of the oldest string instruments in the world, has been around for centuries and is still a popular choice today. Its unique sound adds color and depth to any musical composition, making it an invaluable instrument to have in any ensemble or solo performance.
In this article, we'll explore 15 reasons why violin is important and how it can benefit everyone, from the aspiring musician to the seasoned pro.
15 Benefits of Violin
The violin is a versatile instrument that can be used in many genres, from classical to modern music.
1. Violin Improves Your Listening Skills
Playing the violin requires you to listen carefully and accurately to identify different tones, pitches, and melodies. This improves your overall listening skills and aids in making sense of a piece of music faster.
For instance, when playing a string quartet, the violinist must listen to the other three instruments to ensure that they all play in harmony. With this skill, the listener can identify any mistakes that the ensemble might make and correct them in a timely manner.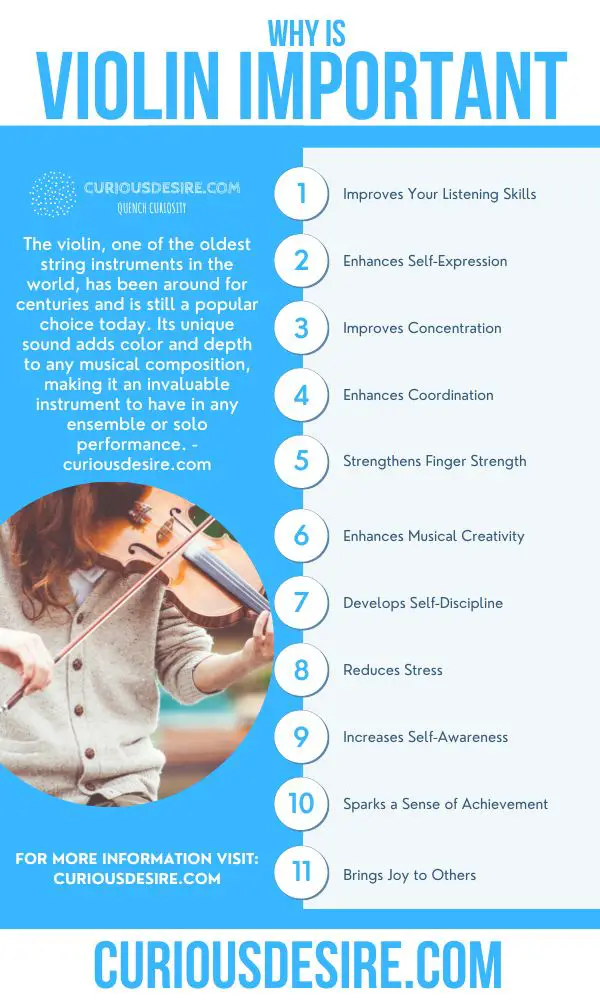 2. Violin Enhances Self-Expression
Violin encourages self-expression through music. By learning how to express emotions through sound and technique, violinists are able to communicate their thoughts and feelings more effectively than with words alone.
Additionally, playing the violin develops creativity by exploring different ways to interpret and execute a piece of music. By pushing themselves out of their comfort zone, violinists can learn more about themselves and discover new artistic possibilities.
3. Violin Improves Concentration
Concentration is key when it comes to playing the violin. Being able to focus on the music and all its details is essential, as it allows violinists to achieve a higher level of precision.
By developing this skill, they can hone their playing and create a more beautiful sound. Additionally, by remaining focused, they can also better recognize any mistakes they make and work on them quickly.
4. Violin Enhances Coordination
Playing the violin requires a high level of coordination between both hands. Learning to switch back and forth between notes smoothly develops hand-eye coordination, making it easier for violinists to master more difficult pieces.
The ability to coordinate movement is also important in ensemble playing; by working together with other musicians, violinists can create a more cohesive performance.
Suggested Readings
Why violin is important in music?
Why violin is important in society?
5. Violin Strengthens Finger Strength
To play the violin proficiently, one must possess a remarkable combination of strength and agility at their fingertips., which is why it's important to practice on a regular basis. With consistent repetition, musicians can gain control over their movements and build up the strength that will aid them in playing faster and more complex pieces.
Additionally, strengthening the fingers helps to develop agility, making it easier for violinists to switch between notes quickly and accurately.
6. Violin Enhances Musical Creativity
Learning how to play the violin can open up a world of creativity as you explore new sounds and music styles. As you become more comfortable with your instrument, you might even find yourself writing your own compositions or making unique improvisations while playing.
This allows you to create original music that expresses your individuality, as well as helps you become a more well-rounded musician.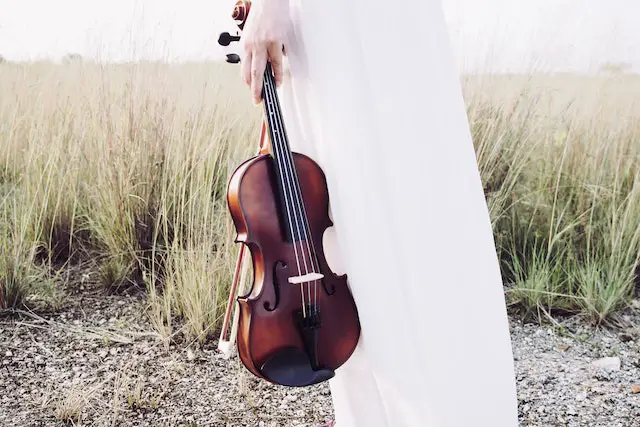 7. Violin Develops Self-Discipline
Learning and mastering the violin is no easy feat; it requires practicing for hours on end, day after day. By doing so, one develops self-discipline as one practice perseverance and consistency to improve their skills.
With this newfound discipline, musicians are able to stay motivated while pushing themselves out of their comfort zone. As a result, they're able to achieve better results in the long run.
8. Violin Reduces Stress
If you're looking for a soothing activity to help you unwind, why not give playing the violin a try? Stretching your musical muscles can be incredibly calming and therapeutic. It provides a pleasant distraction from life's worries.
Additionally, participating in regular practice sessions can provide structure and routine, which are both essential for managing stress levels.
By immersing yourself in music and constantly challenging yourself with new pieces of music, you can reduce your stress and anxiety while gaining satisfaction from playing beautiful music.
9. Violin Increases Self-Awareness
Through violin playing, one can gain an understanding of their own strengths and weaknesses. By analyzing their performances, they can identify where they need to improve and discover new possibilities for growth. Additionally, becoming aware of the emotions they experience while playing can help them develop a more profound connection with their music.
By pushing themselves out of their comfort zone, violinists can learn more about themselves and discover new artistic possibilities.
Suggested Readings
Why violin is important in school?
Why violin is important in the world?
Why violin is important in the workplace?
10. Violin Sparks a Sense of Achievement
It takes tremendous dedication and hard work to become proficient at the violin. As you progress and gain mastery over different pieces, it's only natural to feel a sense of accomplishment.
The satisfaction that comes from playing beautiful music is unparalleled, and it can encourage you to take on new challenges and strive for greater heights. With each success, your confidence and self-esteem will grow.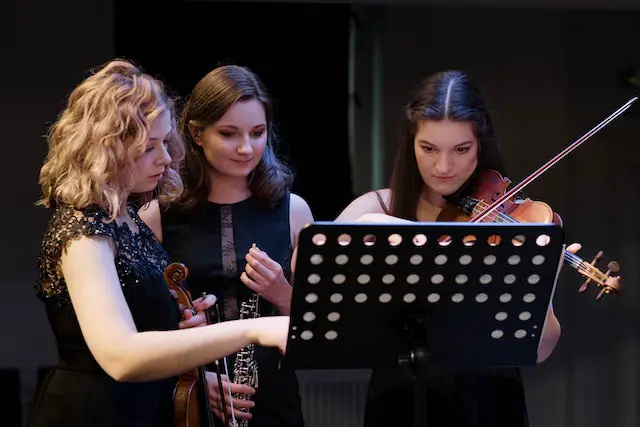 11. Violin Brings Joy to Others
Sharing your music with family and friends is one of the most rewarding aspects of playing the violin. As you become more proficient, you may even find yourself performing for an audience.
The joy that comes from sharing your musical talents can create lasting memories for both you and those who hear your performance. Through the violin, you can bring happiness to many. You can arrange concerts, participate in competitions or even teach music to others.
12. Violin Connects You to History
The violin has a rich and long-standing history. By learning the instrument, you can gain a better understanding of classical music composition and performance practices from different eras. This can help you appreciate the art form in new ways.
From Baroque to folk music, there are many styles for you to explore. The violin can also provide you with a fun way to delve into different cultures and their music. By playing the violin, you can connect with generations of musicians who have come before you.
13. Violin Teaches You Patience
It takes time and dedication to learn the violin. One must be patient in order to progress and improve their skills. By learning patience, one can better manage their expectations as one works through difficult passages or challenging pieces of music.
Patience also teaches musicians to stay focused on the task at hand and not rush through their practice sessions. Learning the violin can help one become a better listener and appreciate the finer details of the music.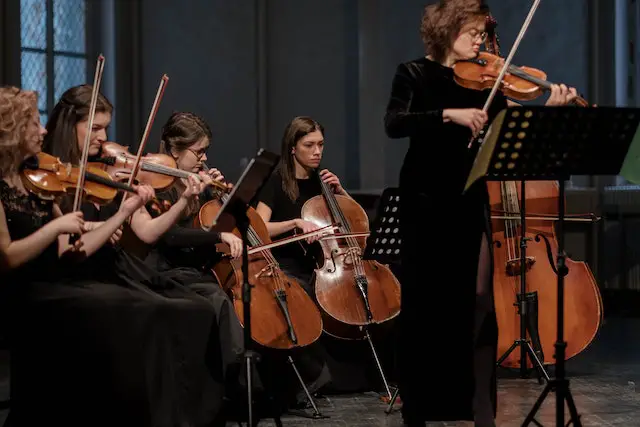 14. Violin Is an All-Ages Hobby
The violin is an instrument that's suitable for any age group, so anyone can pick up the bow and start playing. It's an activity that can be enjoyed by the whole family, as it's never too late to begin learning.
From children to seniors, playing the violin is a great way for anyone to have fun and express themselves through music. It's never too late to start.
For many violinists, playing the instrument is more than just a hobby; it's a lifelong passion that provides them with unparalleled joy. With enough practice and dedication, anyone can learn to play this wonderful instrument and reap all its benefits.
Suggested Readings
Why violin is important in a relationship?
Why violin is important for a child?
Why violin is important for the brain?
15. Violin Improves Memory
Playing the violin can help improve one's memory and focus. This is because it requires a great deal of practice to master the various techniques involved in playing the instrument. Through constant repetition, you can sharpen your memory and become more proficient at sight-reading and memorizing difficult passages.
The coordination between your eyes and hands also helps you to develop better hand-eye coordination. As a result, your cognitive skills will improve, allowing you to learn more quickly and efficiently.
By learning the violin, one can gain a deeper appreciation for music while developing various skills along the way. From boosting self-esteem to sharpening memory, playing the violin offers countless benefits and joys. So pick up your bow, and begin your journey towards musical mastery.
Conclusion
The violin is a beautiful instrument that can bring joy to both the player and everyone around them. Through playing the violin, one can gain mental and physical benefits such as improved focus and hand-eye coordination. Additionally, it's also a great way to connect with history and explore different styles of music.
Learning the violin takes patience and dedication, but the rewards are well worth it. So why not give it a try today? Who knows, your newfound passion may even lead you to become a master violinist one day.
No matter how far you go in music, learning the violin is sure to be an enjoyable and rewarding experience. So what are you waiting for?
Relevant Articles
Why violin is important in music?
Why violin is important in society?
Why violin is important in school?
Why violin is important in the world?
Why violin is important in the workplace?
Why violin is important in a relationship?
Why violin is important for a child?
Why violin is important for the brain?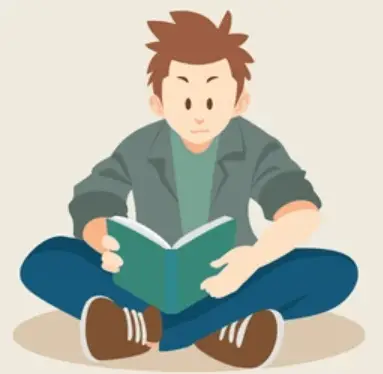 Yusuf is interested in exploring the world around him and making meaningful connections with it. He then express these ideas with words for the world to enjoy. In his free time, Yusuf loves to spend time with books, nature & his family.