Managing all the expenses while still saving money for recreation can be a hefty task. Insurance details and all finances can mess your head. However, a credit score can really portray a clear picture of what's in for you in your account.
A credit score is a numerical measurement based on a person's credit files. It indicates the trustworthiness of that person. Primarily based on a credit report, a credit score is usually acquired from credit bureaus.
This era is of online business – with credit cards and all, and if you are into any of it, you need to have a credit score. Well, it is because of the simple fact that to get money for a start-up, you will have to borrow some from someone or at times even invest some on your own. This might be necessary to expand and grow your business and give yourself a larger market.
Here are some reasons which will help you understand why credit score is important to have a business of your own.
15 Benefits Of Credit Score For Any Start-Up
A credit score determines one's credibility. It is your entire credit history. Credit scores determine interest rates and make borrowing money easy for you.
1. Credit Score Is Your Credit History
Credit scores are usually determined by how had you paid your dues to the bank while borrowing money. All your transactions and repayment status is recorded in your credit history. Your entire financial information is stored.
It is because whatever your credit history, this is what banks will look into before lending you something. The better, the merrier for you because, in that case, chances of getting approval for a sizable amount will increase.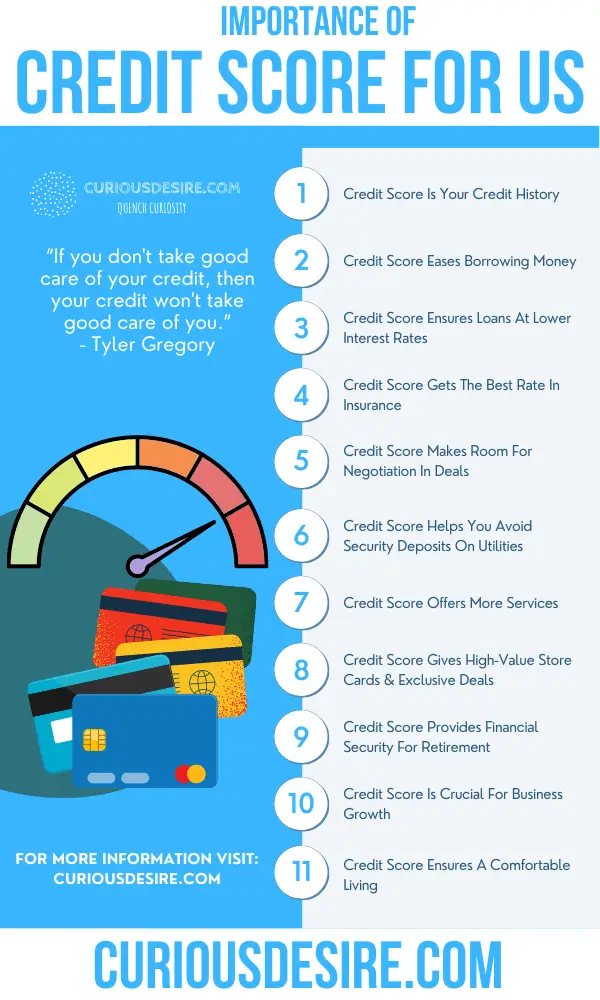 2. Credit Score Eases Borrowing Money
Banks and other trading institutions consider the individual's credibility before handing the money over.
A decent credit score isn't only used to obtain a credit card or borrow money. Your history of paying your debts to lenders who supply you cash is shown by your credit scores.
If you have a good credit score, it will be easier for you to get loans, and also, at lower interest rates.
3. Credit Score Ensures Loans At Lower Interest Rates
The interest rate is one of the expenses you incur when borrowing money, and it's frequently linked to your credit score.
You'll almost always be able to get the best interest rates if you have a good credit history. And you'll pay lower finance charges on credit card bills and loans.
The less you pay in interest, the sooner you'll be able to retire your debt and save money for other things.
On the other hand, if you have a bad credit score, the loan amount and interest rate will be low or worse – might not be offered at all.
4. Credit Score Gets The Best Rate In Insurance
A good credit score can help you save money on auto and homeowners insurance.
Most states in the United States allow credit-based insurance scoring, in which insurers evaluate your risk based on how well you manage your finances.
According to Nationwide, credit-based scoring produces the most equitable assessment of a driver's risk. And the company claims that it actually lowers premiums for around half of its clients.
Related Video – Why A Credit Score Is Important:
5. Credit Score Makes Room For Negotiation In Deals
The value of your business might depend on your credit score or even borrowing money for your start-up. If you have a good credit score, it will be easier to convince banks and other lending institutions to hand over funds to you.
On the other hand, the chance of getting financing will reduce, and you might have no other option than self-funding or looking for private investors.
6. Credit Score Gives Better Luggage
A good credit score testifies that your business is running and venturing into new markets. Starting a new branch won't be too hard for you.
A good credit score might mean the world to landowners who want to start a new business or expand their property for their families.
Landowners will find it easier to get loans and mortgages because lenders, mortgage brokers, and even real estate agents – all look at your credit score before offering you an opportunity.
7. Credit Score Helps You Avoid Security Deposits On Utilities
Getting a good credit score isn't only helpful when buying a home or obtaining loans. But it's also significant in paying your utility bills too.
Security deposits are often $100 to $200, which is a major hassle while relocating. You may not be planning to move soon, but an unforeseen circumstance might throw your plans into disarray.
A credit score ensures that you won't have to pay a security deposit when you establish utility service in your name or transfer service from one home to another.
There is a chance that your local utility company might reduce the deposit amount for setting up services or even ignore the security deposit altogether.
8. Credit Score Offers More Services
A good credit score can help you get more services in restaurants or even in-flight ticket bookings with airlines such as American Airlines and Delta Airlines.
The Capital One® Savor® Cash Rewards Credit Card is one of Select's top sports fans, movie enthusiasts, and adventure seekers' credit cards. It gives a competitive 4% cash back on dining and entertainment, 3% at grocery stores, and 1% on all other transactions.
New cardholders may get a one-time $300 cash bonus if they spend $3,000 on purchases within the first three months of account opening.
There are times when people with low scores find themselves in some tricky situations, so it is always good to raise your score before an emergency arises.
9. Credit Score Gives High-Value Store Cards & Exclusive Deals
A good credit score will not only get you exclusive deals and premium cards, but it will also help you get more money in return for your purchases.
If your firm offers an employee stock purchase plan (ESPP), you're more likely to get higher returns on your purchases – if you combine them with an employer-provided 401(k) or 403(b) plan.
10. Credit Score Helps You Rent A Car Or Apartment Easier
Just think about it: Why should your low score have any impact on whether or not you get your dream apartment or your dream car? Why should it have any impact on the terms that are offered to you by a rental company?
Having a credit score opens up more opportunities for everyone. It will help your car insurance premiums reduce – which means you get to spend more on other things while getting all the benefits.
It furthers opens your ways to fin a perfect roof above your head. While you may not be currently looking to buy a home, your credit is still essential. Landlords also take into account your credit when deciding whether or not to rent to you. Because property rental is considered a loan, owners want to make sure they will be paid.
Good credit saves you the trouble of putting up cash or trying harder to convince a landlord that you are right for the apartment when it comes with an upfront payment requirement.
11. Credit Score Helps In Planning All Expenses Beforehand
A bad credit score can be a reflection of your business. If you are unable to pay your bills or debts on time, it will reflect on your business.
A credit score defines all the transactions and savings you have. It provides you with an insight on how to manage expenses – all the while helping you decide your future strategy.
If you have a good credit score, creditors might be more open to offering to finance for your start-up. However, if you have a poor credit history, no one would even think of lending money.
12. Credit Score Provides Financial Security For Retirement
It's tough to think of retirement when you are struggling to pay your bills every month, but it is always good to start saving as soon as possible.
A good credit score ensures that you don't have to work hard to put money away for retirement while struggling to make ends meet.
A generous employer match will help increase the amount of savings that go into your 401(k) account and good credit will ensure that you can take advantage of it.
13. Credit Score Provides It's All About Money Flexibility
A good credit score can make your life a lot easier when managing your money.
Imagine yourself being able to meet all your financial needs, from saving for retirement to putting food on the table. People who have a good credit score benefit from this kind of freedom.
Having a good credit score comes with the benefit of having more options at your disposal. Why should you have to stick with just one income source when you can juggle multiple part-time jobs and still be able to afford that trip that you've been dying to take?
14. Credit Score Is Crucial For Business Growth
It's no wonder that businesses spend thousands of dollars on credit score checks. Why should they gamble with their own money when the stakes are so high?
For business owners, it is even more important to find reliable employees who can follow through on projects and won't quit at the first sign of trouble. Credit score allows risk assessment for marketers to up their game.
Good credit allows you to have a flexible payment plan for all the equipment and other expenses you need. It makes it easier for business owners to grow. This means being able to hire more employees, offer bigger bonuses, and pay yourself a bigger salary.
15. Credit Score Ensures A Comfortable Living
Having a good credit score provides peace of mind. A good credit score not only matters in the business world but also when we apply for insurance or want some recreation.
You don't need to worry about whether or not you'll be able to afford that new car or if another company will approve that loan application. You won't have to deal with more phone calls and letters from your lenders because of your outstanding balances. Finally, you can look forward to all the perks that come with having a high credit score without any of the hassles.
The Importance Of Credit Score – Conclusion
Having a good credit score has a lot of benefits, something everyone should strive for. You don't want to have to deal with the hassle of trying your best just to get approved for a line of credit. The good news is that improving your score takes very little effort and time. Take advantage of all these benefits and start improving your score today!
References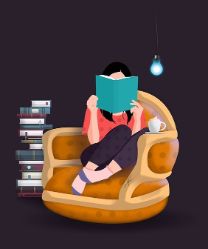 A sophomore in engineering, I'm a budding writer and an adventure enthusiast. My passion leads me on to try my hands on different things. I enjoy music, food, and good company. Making my way through life in my own ways, you'll find me holding a camera and capturing what this world has to offer.