How many of us have ever think about our real individuality? I can say it easily we must be a few people who do not know what individuality is. There are very few people in quality who are well aware of the meaning of being unique and different or in the way God has created us.
Nowadays, the growing social media concern give a huge and powerful impact on people's lives. Many of us are developed or surrounded by such an environment where we live and follow the mindset of others. We like to imitate instead of being creative by following the individuality that we are gifted by God.
Here are some factors that we all need to regarding why individuality is important in our lives. Following are the 15 reasons why it is important to recognize your individuality.
15 Benefits of Individuality That Makes Us Human
1.Individuality Is Important To Be Yourself:
Your individuality is the best part of yourself. In this world, every person is known by his or her different character, thoughts, mindsets, and uniqueness. Everyone deals with various circumstances and problems in life.
You cannot decide while looking at the life of other people. So, it is important to accept what you are and how you can manage your life with your presence.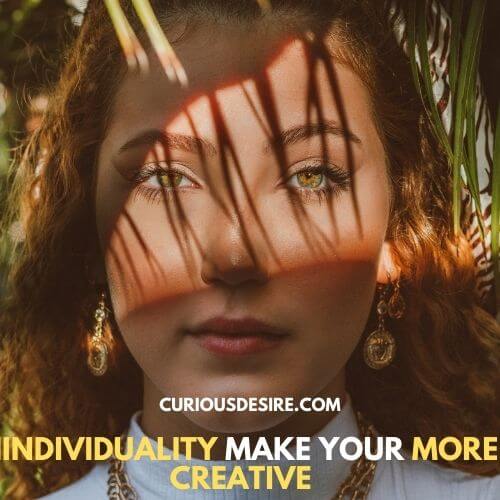 Most people trying to be perfect and look at the other with the eyes of perfection. They are not very familiar with their true personality. In such a situation, you can learn for different situations but you can't apply everything as it is. It is wondering if you believe in yourself.
2. Being Individual is Essential For Our Society:
If you are living with yourself that means you are living happily and giving your contribution to a healthy and happy society. This pleasant and encouraging society will lead to a productive country.
Our individuality is the most important factor that enhances our creativity and makes us able to do innovation. This individuality further diverted into the culture and become a part of our society. In this way, this type of reformed society and economies lead the world. We have seen many societies that encourage the individual perspective and lead to the place where they wanted to be. This is the basic root cause to learn and value the importance of individuality.
3. Individuality Makes You More Creative:
You may have experienced this, when you follow up your mind, believes, and your true thoughts, you have got the best of you in your work. This is the basic factor when you believe in your individuality work and ideas perform more effectively. This individuality increases your ability to be more creative in terms of anything.
Your inventions help you to grow and help society in utilizing them. We all need to understand what the best in us is. Recognizing our abilities and perform them effectively is the best way to practice your individuality in this world.
Most of the successful individuals have are the ones who have different and distinctive ideas to mostly inspire by their endeavors. And this individuality creates a new sense of leadership in them with a different perspective.
4. Individuality Enhance Your Self Worth:
All the scientists and leaders who have achieved remarkable support for their inventions and discoveries are very well aware of their self-worth. Do you know why?
This is because that individual knows what he or she can do. They know their inner power that is controlling their thoughts and personality. They do hard work and conquer everything in their life by only believing in themself. Their confidence and awareness of self-worth help them to rule over the work. This is why practicing your unique individuality is the most important part of your life.
5. It Is Vital to Play Your Important Roles As Individual:
There are a lot of people living in this world who do not know what is the purpose of their life. And similarly, there are many of those who only live for what they want from life. This life is given only for once, we have to make it productive. This individuality allows us to think and go beyond the boundaries and give us the push back to accomplish our aims and goals that somehow seem impossible.
It is really important, to play our best version in this society without considering any fear and doubts. These fears and doubts will create a limitation on your thoughts and these limitations of your thinking will never allow you to grow progressively with new inventions and ideas.
6. Importance of Individualism As Personal Psychology:
According to personal psychology, the individual who does not practice what he is may involve in any kind of dysfunction in their personality.
This is natural when an individual imitates others, they most probably learn to follow more than to think about what he should do in his life.
7. Individualism Is Important Not For Your Self Even For Others:
Your personality is not only important for yourself, it is equally essential for others. This helps you to improve your life and guide others in their difficult time. The person will be a role model for those who found it hard to believe in themself.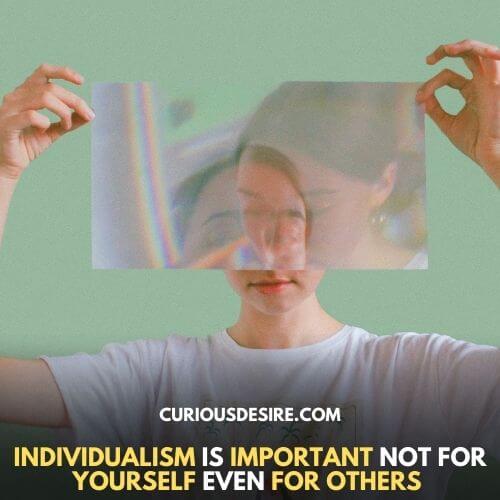 8. Individuality Makes You Feel Happy:
Individuality is very important as it makes you feel confident and happy. As you are happy you are creative, this creativity boosts up your energy level and higher your productivity. At this time people who are satisfied and happy maintain everything in life that helps them to grow financially as well as personally.
9. Being An Individual Makes You Strong & Powerful:
The power of being individual is the tool that includes how to control your emotions, how to build your will power and how to set and follow clear goals in your life, how to walk and work smartly in your area, how to be humble, and how to live frugally and more growing perspective like this.
All these how are you can only understand when you think with your creative mind and you will ultimately enjoy this power of individuality.
10. Individualism Makes People Different & Unique:
Everyone is different in color, facial expression, and in their mindset. Is everyone follows their individuality or according to their different and unique personality.
We all should keep in mind that the following self means to follow up the goals, being mentally stable and accept to grow, and most importantly remove the elements of toxicity in our self to live happily and spread positivity.
11. Individuality Makes Your Experience Due to Different Prespective:
Why all the leaders and well-known personalities do make things different than us? Have you ever thought of it what is the prominent difference between them and us?
The only difference between us is the difference in mindset and perception of thinking. These people think differently and trying to accomplish their goals. Every person has their perspective and worldview, largely fueled by the way they've experienced and navigated the world
12. Your Individuality Is A Cause of Your Decision:
Our individuality helps us from the moment of birth to the present moment. Every good and bad experience, every victory and failure, every moment of strength and weakness, every little bit of knowledge and wisdom we gain. This individuality guides us in how we walk in the world to get success.
13. Individuality Is Important to Accomplish Your Goals In Life:
To achieve our goals, it is important to recognize why individuality is important. Individuality helps us to be creative and different in everything related to others. This creativity is more interesting because it develops new things in us to perform practically.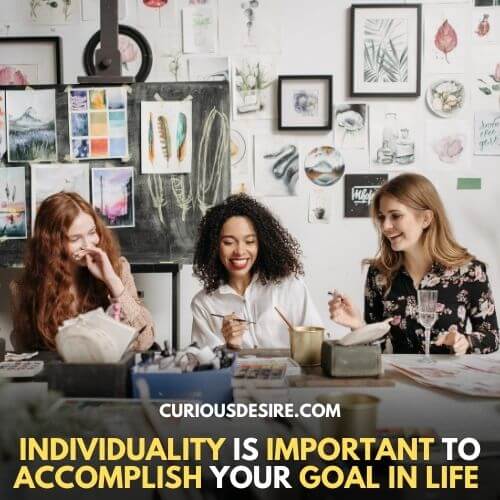 14. Importance of Individuality Helps Your Personality to Grow:
Most people in the world do not realize the true meaning of self-growth. They do understand and hard work for what to do to make themselves financially strong. But they never realize how to make their individuality more impactful and powerful.
Life will not stay constant, there may be fluctuation and problems that become a hurdle in your progress, so it is important to develop yourself as a strong individual who can control their mental and emotional inequalities for their inner growth.
15. Individuality Is Imporatnt to know Who You Want To Be:
Individuality is important to recognize who you are, your inner self, and what are your desires. Every person is different and all individuals need to know what is best for them and what they need to do to make them what they want.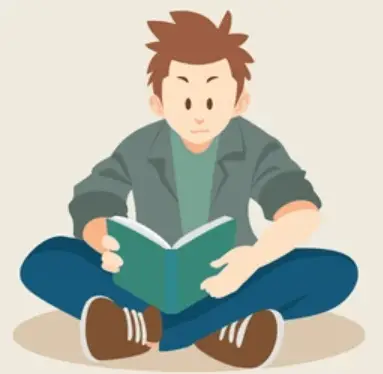 Yusuf is interested in exploring the world around him and making meaningful connections with it. He then express these ideas with words for the world to enjoy. In his free time, Yusuf loves to spend time with books, nature & his family.