Laws are made to restrict people from going over the line whenever they want. Laws make it a lot easier for society to function properly. They help people know what is right and wrong, and also stop them from crossing boundaries that could be dangerous or harmful for others. This article discusses 15 reasons why laws are important – read on!
15 Benefits Of Laws Explaining Why We Need To Follow Them
You cannot have a successful society without laws because then everyone would do as they please, and chaos would ensue very quickly. This importance of laws made us compile this list of 15 benefits of laws and why they must be followed regardless of anything: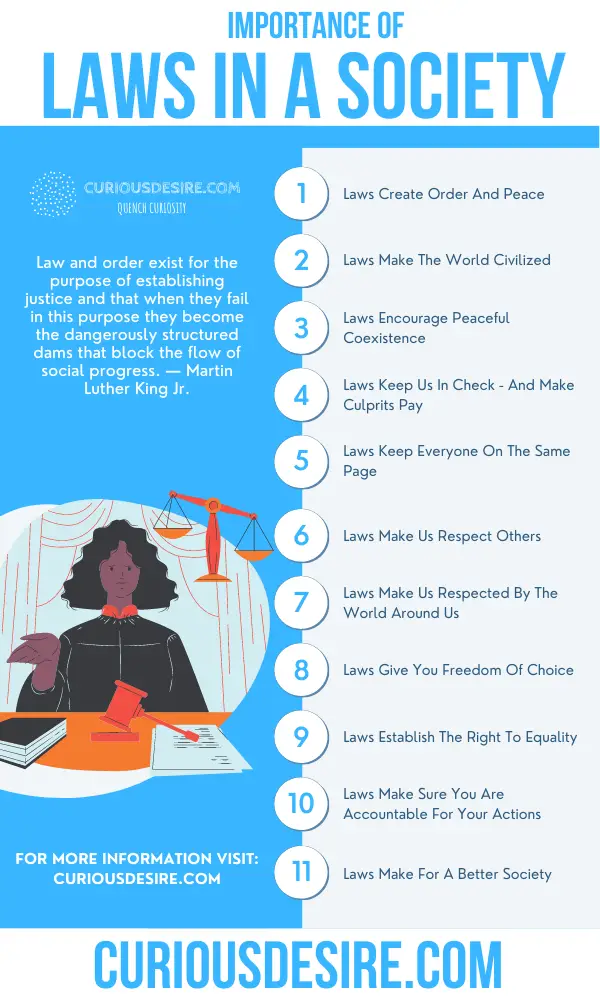 1. Laws Create Order And Peace
There needs to be rules in place otherwise chaos will ensue! Laws create order, preventing anyone from acting like an idiot or breaking certain rules. This means you won't get arrested unless you mess up badly… That's all for now! Thanks for reading this article, I hope you enjoyed it. Check out the benefits of rules on this website now while they're fresh in your mind!
2. Laws Make The World Civilized
In order to have a peaceful world with civilization we need some rules in place so that everyone can work together without too much trouble. A lawless world would be downright scary – there might not even be peace within a country's borders. Thanks to laws, our day-to-day lives are safer and more streamlined.
3. Laws Encourage Peaceful Coexistence
One of the biggest reasons why laws are important is because they help people coexist in a peaceful way. If there were no laws, then people would have to use violence and aggression to be heard – but not with the law! People can voice their opinion without using physical force or intimidation tactics and use laws to solve their conflicts in an easier way.
4. Laws Keep Us In Check – And Make Culprits Pay
Without laws there would be no justice system either – criminals would get away with crime scot-free if there were no rules in place. Laws make sure that everyone plays by the rules and gets a fair punishment for doing wrong. The worst and the best part about breaking the law is that you get punished, no matter how rich or powerful you are which makes everyone feel confident about laws.
Related Video – Why Do We Need Laws in a Society:
5. Laws Keep Everyone On The Same Page
Without laws everyone would be doing their own thing and it would be hard to function properly. Laws hold everyone in society equally accountable so that they can all work together without creating problems for each other. It also makes sure people do not take advantage of others.
6. Laws Make Us Respect Others
There might be some issues when someone crosses the line because there may not be any laws out there to tell them otherwise. But, by having laws in place people learn to respect one another since it's the law.
7. Laws Make Us Respected By The World Around Us
Countries that have great laws are also respected by other countries. Laws show people how to act in order to be taken seriously, and they also make sure everyone respects each other so it makes for a better world overall.
8. Laws Give You Freedom Of Choice
If some laws were not around then there would only be one option available – so rules really give us freedom of choice instead of taking them away. We can all coexist together and do different things without fearing others of not letting us do that because it's the law, and that is certainly important.
9. Laws Establish The Right To Equality
People should be treated equally, and that's what laws try to establish. Laws make sure everyone is respected for who they are and not judged by their backgrounds or other factors. Everyone gets a fair amount of respect because it's the law! We all need laws in place so we can get along with one another.
If there were no laws in place, then the rich and powerful would get away with whatever they wanted while everyone else suffered. But laws ensure that everyone gets the same amount of respect, which stops people from taking advantage of one another.
10. Laws Make Sure You Are Accountable For Your Actions
The thing about freedom is that you have the freedom to do something wrong if there were no consequences put in place. But law ensures that people are accountable for their actions – even the rich and powerful aren't above the law! Learn more about how laws affect you on this website now!
11. Laws Give You More Rights
Laws are also there to protect you, so even if someone has more power than you or is richer, they cannot mistreat you because the law will come after them! This gives everyone a legal right to be treated with respect.
Laws are also meant to be equal for everyone so someone cannot take advantage of the weak or use their money or power against them – this is all protected under law! Stronger laws ensure that no one can threaten anyone else whether they are rich or poor, powerful or not.
12. Laws Encourage Good Behaviour
When there are rules in place against bad behaviours, people realize that it's important to have good behaviour so they can get along with others. We all need boundaries so we can live together peacefully – knowing this makes each person responsible for what they do so they don't hurt others around them.
13. Laws Make For A Better Society
When people have laws in place then that stops any chaos from happening since there's already structure in place. Laws encourage people to act like responsible citizens and help make society much better overall. Everyone benefits when there are good rules in place.
14. Laws Keep Us Safe
Everything would be less safe without laws – no one would be accountable for their actions! Laws force people to make smart choices and be considerate of others. It makes for a great society where safety is valued, so it's important for us all!
15. Laws Make Us Better Humans
You can't be a bully if laws are in place telling you not to. If there were no laws, then everyone would basically get away with being a racist, misogynistic jerk without any consequences. This is because they may have been brought up this way by their parents or peers and don't know otherwise.
Importance of Laws – Conclusion
Laws are important because they help make society around us better with their encouraging good behaviours. If laws were not in place, then there would be chaos since no one would want to be accountable for anything they do.
Thankfully laws ensure that everyone has the right to respect and equality, which encourages people to act like responsible citizens. This also makes it much harder for bullies to hurt others with these rules – making us all better human beings in the long-run!
References: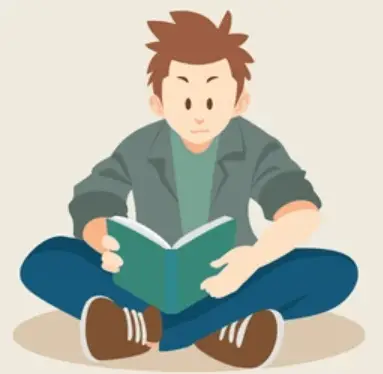 Yusuf is interested in exploring the world around him and making meaningful connections with it. He then express these ideas with words for the world to enjoy. In his free time, Yusuf loves to spend time with books, nature & his family.