Why the atmosphere is important? It is because the Earth is the only planet in our solar system which has life. And the reason what makes the Earth livable is its atmosphere.
The Earth's atmosphere is made up of a protective layer of gases, air, and tiny particles which protects the Earth from harmful solar radiations & regulating the heat process provided by the sun.  
Therefore, we have many factors around us that make our atmosphere essential for all living organisms. Here we are going to discuss more the reasons on the importance of our atmosphere.
15 Benefits of Atmosphere For Our Ecosystem
We live in a world with a well-developed ecosystem, and atmosphere plays a major role in maintaining it. Let's explore the importance of Atmosphere now.
1. Atmosphere Is Important In Use of Water:
The water on Earth is finite. It means that the level & amount of water on, in, and above the Earth does not increase or decrease. Majorly water is the main source of life on Earth. And this is also one of the most powerful systems on Earth.
For instance, 97% of the water on Earth is salted, and 3% of water is fresh. Most of the freshwater of the Earth is frozen in glaciers, ice caps, and underground in aquifers. This is why only 1% of water is easily accessible for us to fulfill our needs. However, our atmosphere is very important to maintain the water cycle system on this planet.
That's how we can get fresh water for our daily use easily. Similarly, the water of Oceans, mountains, hills, rivers, Sea and many other sources can also help to maintain the Earth's temperature.
2. Atmosphere Is Important for Weather:
Weather is the major reason that can be affected by the atmosphere directly. And without atmosphere, there would be no gases, air, water evaporation system, and rain. This could be horribly diminishing the living organisms & change the Earth into the wasteland.
There would be no weather if our atmospheric system is not performing well. Temperature rising & irregulating system of the sun can damage Earth drastically. Many places on the Earth are already affected by their irregular atmospheric changes like Global warming & Stratospheric Ozone.
This could be crucial for the survival of the Earth if the weather gets too high for humans. For instance, this weather deformity could cause a very high hot temperature in the daytime and extremely cold at night.
3. Atmosphere & Radiation:
Atmospheric radiation is an essential part of the Earth's temperature maintaining system. As we all know that Earth's atmosphere is a mixture of gases, in which nitrogen (78%), Oxygen (21%), and (1%) of other gases are available Whereas, this atmospheric radiation system is in the form of flowing electromagnetic energy. And it regulates between the sun and the Earth's surface.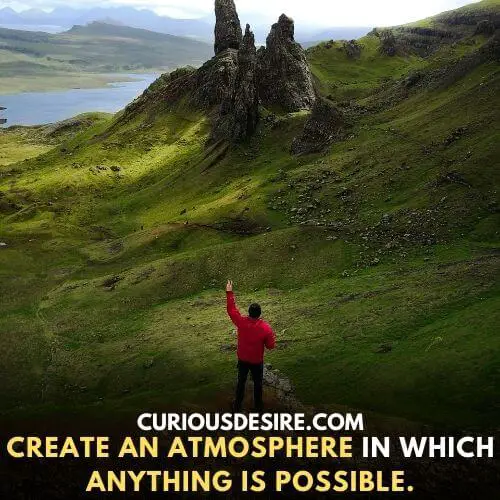 Both this insolation & emitted system of radiation deeply influence the atmosphere. If this system gets unbalanced the temperature of the Earth rises and the climate gets unstable. Therefore, the Earth-atmosphere energy balancing system is much essential to sustained.
4. Temperature:
The most important reason to maintain the Earth's atmosphere is temperature. This is because the temperature is the biggest factor that can be adversely affected the Earth directly. It happens only if our atmospheric system gets unbalanced.
Let it understand with an example, Earth has an atmospheric layer around it that absorbs the sun's energy and spreads its warmth across the planet. Similarly, the Earth's surface traps the reflected energies. And prevent the day and night times to become too Hot & cold.
 On the other side, if we look up at the moon's atmospheric system, there is no atmosphere or any protective layer around the moon. Therefore, the moon's temperature can range from 121 degrees Celsius in the sun (25-degree Fahrenheit) to negative 157 degrees Celsius in the shade (negative 250-degree Fahrenheit). It means the moon cannot trap the heat or insulate the surface that causes an unstable temperature system on it.
5. Physical Protection:
The atmosphere is the main part of the Earth's interdependent physical system. This system protects living things by shielding them from the harmful sun's incoming ultraviolet rays. These Ultraviolet rays and many other radiations can burn the Ozone & Oxygen layers easily but our atmosphere protects these layers with its own naturally generating regulating system.
Moreover, if we were not able to be protected from the atmosphere; then it could be deadly for all living beings on Earth. Many harmful gases can damage our breathing system and it also caused many skin diseases with sunburn.
Therefore, our atmosphere prevents extremes levels of temperature day and night to protect us.
6. Importance of Atmosphere for Living Things:
Every living creature on earth needs to breathe, eat or grow. For this purpose, they all depend on Earth's atmospheric system. This system has many important components which are extremely essential for their living. Such as Oxygen, carbon dioxide, air, water, sunlight, and temperature. All these agents give us energy and reasons to stay alive. Without all these resources life cannot possibly exist on this planet and many generations & species could die forever.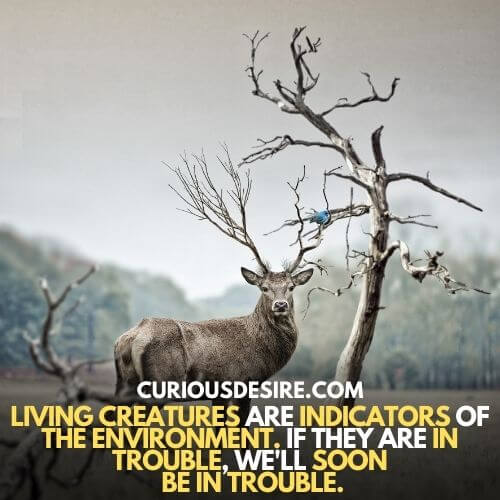 7. Atmosphere Protects from Sun Rays:
Sunburn & sun exposure can be harmful to every living being on Earth. Whereas, our atmosphere works as a protection shield for us. It protects us from the sun's UV rays, intense light, heat, and other short-wavelength light. These factors do not only cause skin diseases. But also do a lot of damage to the DNA of living organisms.
8. Atmosphere Helps Weathering:
Atmospheric weathering means the destruction, dissolving, and breaking down of Earth's resources. Water, ice, salt, rocks, minerals, plants & temperature increasing/decreasing levels are the main factors or atmospheric weathering. This is a natural process of Earth but human activities including, Unhygienical ways of living, global warming, and many other causes are enlarging this problem day by day. Chemical hydrolysis, acidic rain, industrial eruptions, coal-burning are few examples of constantly changing our atmospheric weathering into chemical weathering. That is why we need to realize the importance of the atmosphere for making Earth a place to live.
9. Importance of Atmosphere in Generating Sound:
Primarily lighting discharge and thunderstorm noises are called atmospheric noises. These noises create when a natural atmospheric process occurs during a rainstorm and thunder lighting. In addition, it happens because the high temperature produces high-speed sound, and gases that are presented in the air can easily help these sounds to travel.
Similarly, these sounds can't be able to travel through empty spaces but the flowing energies of our atmosphere make them able to hear. For instance, without an atmosphere, we cannot hear the sound properly. Whereas sounds are all around us.
The factors of the atmosphere like wind, temperature, pressure, speed of changes are completely connected with the transformation of generating and traveling sounds. You can also analyze this by observing the chilly weather when sounds can travel farther than hot days & nights.
10. Atmosphere and Oxygen:
Breathing is an essential process to live on Earth and our atmosphere has a great balancing system of Oxygen, carbon, and other gases on Earth. This mixture of gases that we need to live or metabolize our food into energy is equally important for plants and animals.
 They both need to take oxygen and carbon dioxide for making food and managing their life cycle with other inhabitants. Additionally, if the atmosphere balancing system got irrupted! then an excessive number of gases like carbon can traps the heat in the atmosphere. And eventually, this can cause global warming.
11. Atmosphere and Water Transporter:
The atmosphere helps the hydrologic system to carry water from Oceans, rivers, and Sea, to the other part of the land. In the hydrological cycle, water transport plays a vital role as the main component of atmospheric temperature balance.
This movement of water is visible as clouds which consist of ice crystals or tiny water droplets. As the result of rainfall, this hydrological cycle performs an essential part in maintaining Earth's environment clean & temperature controlled.
12. The Nature and Greenhouse:
 Here is another important reason that shows the real importance of the atmosphere. The greenhouse effect is a natural process that keeps Earth's surface able to absorb energy and warmth. These days this is the biggest source to reduce global warming on our planet. This process helps our atmosphere to maintain Earth's temperature naturally which is the reason for life's existence on Earth.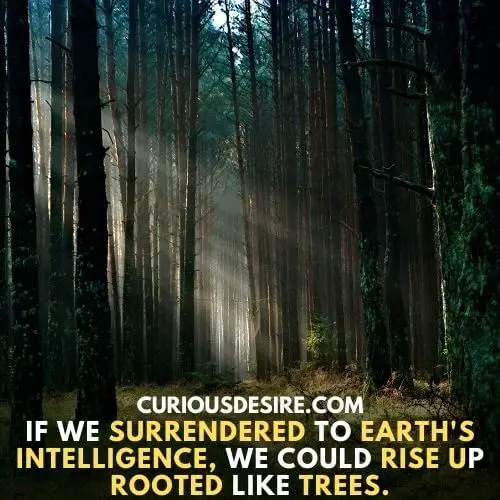 13. Atmosphere and Water Cycle:
Atmosphere and water have a correlation system for the Earth's existence. This water cycle system works to maintain the Earth's temperature and freshwater availability for living beings. Due to high temperatures, water vapor rises from the Earth's surface. It gets cool as it rises.
After getting cool water vapors may get condense in the shape of water droplets. These droplets collectively form clouds. And when the wind blow & the temperature gets down then these droplets fall as rain. This is how freshwater recycles itself and gets from the atmosphere back to Earth's surface.
14. Atmosphere & Air Pollution:
A healthy and clean atmosphere can reduce many damaging sources of causing air pollution. Air pollution does not only mean getting polluted from transport fuel smoke, industrial wastes, or the unhygienic lifestyle of humans. It is also caused by atmospheric pollution of poisonous gases, reduction of Oxygen, and production of excessive quantity of carbon and other harmful materials on Earth.
Volcanic eruptions, Atomic chemical radiations, and explosions are the biggest examples of this atmospheric pollution. And day by day these fastly enlarging values are affecting our Earth's atmosphere drastically. Thus, it is important to protect our gaseous layer of Oxygen for a healthy atmospheric environment.
 15. A Source of Connection:
The atmosphere is the biggest source of connection to Earth's atmospheric system. it is because this gaseous layer of atmosphere helps the Earth in holding to its surface by gravity. It has some essential substances including, Oxygen, carbon dioxide, nitrogen, and hydrogen. Moreover, Earth is deeply connected to its atmospheric system by water evaporation, remitted & conducting solar radiation system, and absorption of water cycling system. And these are the main survival factor of Earth's existence.
Bottom Line:
These fifteen reasons are enough to know the real importance of the atmosphere. Humans, plants, animals, and all living creatures on Earth depend on this atmospheric cycle of nature. Without this naturally created protection system, we are not able to survive.
  We all need to breathe, eat, live or survive till the end of our lives, this is why without existing of nature and the atmosphere we cannot be able to live a healthy life.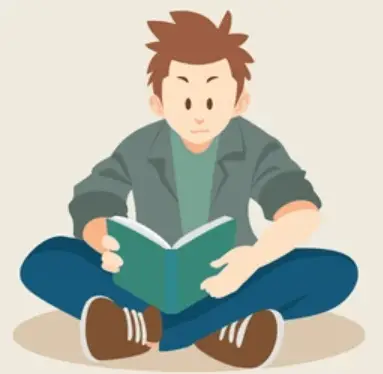 Yusuf is interested in exploring the world around him and making meaningful connections with it. He then express these ideas with words for the world to enjoy. In his free time, Yusuf loves to spend time with books, nature & his family.