It is a beautiful thing to be independent. Independence not only means you can make your own decisions, but it also means that the world is yours and you can do what you want with it.
The following 18 reasons why independence is important will hopefully inspire you and motivate you to become an independent individual.
18 Benefits of Independence for Humans
Independence is the
1. Independence is important to the human experience.
The need to be autonomous—to protect and preserve our own identity—is a universal desire. We can see this in the way we establish boundaries around our homes, the way businesses seek to create their brands, or even how political groups form at school or workplaces.
Independence is what differentiates us from each other; it allows humans to experience their lives on their terms.
This is why we rely on our pride as individuals, and why we have a sense of passion when it comes to defending our individuality.
2. Being independent keeps you from being a burden on others.
You don't want to be a burden on others. Independence helps you not to be a burden on others.
There are and will always be people who would love to help you if they can, but that doesn't mean that they should have to. You're the one responsible for your finances, not other people. It's better for parties involved to let each person live their lives as best as they can because they are all individuals with their
3. Independence gives you more opportunities to explore your interests and pursue your dreams
Independence gives you the freedom to express yourself in the way you want
Understand that it's your life, and you have every right to live it however you choose, as long as that doesn't affect negatively the lives of others. Even if being independent is not always easy because of various reasons. It can give us more opportunities to explore interests and pursuits, opportunities to express ourselves and show others who we are.
4. When you are independent, it makes life easier because there's no one else to worry about but yourself
Independence makes your life easy and worry-free because there's no one else to be dependent on. It helps you to live a wonderful life because you are in control of your life. Not only that but independence helps lessen the stress and worry of other people, such as loved ones who worry about how to take care of you and provide for you.
Independence allows you to be more focused on yourself and not have the responsibility of taking care of someone else or worrying about what others think about
Related – Dare to Be Independent:
5. You become self-sufficient and can set your own goals
An independent person could easily achieve success per their dreams and aspirations. People with independence have their own lives and goals that they set to achieve, rather than living with regrets for not being able to do what they wish to do in life.
Independence allows you to pursue your dreams freely by setting up your paths towards success. When we're dependent it can be hard to decide what we want because of other people's wishes.
6. Independence lets you do whatever you want without having to ask for permission or approval from someone else
You can't live life on your terms when you are dependent on others, especially if those people don't necessarily agree with your choices and desires. It's important to be able to manage your independence because it will help you from needing approval from others all the time.
7. Independence Helps In Relationships
 It can also be helpful in relationships because it forces couples to communicate openly with each other instead of relying on passive-aggressive or manipulative tactics when they don't get what they want from their partner.
Of course in a healthy relationship, you should feel safe giving your partner the independence to pursue things they enjoy outside of the relationship.
8. Independence Makes You Confident
Being independent means that you are not waiting for any support or permission from someone else. When we make our own decisions, it boosts our confidence and experience on handling issues affecting your life.
That is why independence makes a person more confident than an individual who waits for others to be in charge of them.
Learning independence allows you to be more self-sufficient and able to handle any future situations that may come your way. Being independent gives you the ability to control yourself instead of having someone else control everything for you.
9. No Reliance on Others
Some people rely too much on the help of others, which may be due to shyness or fear. This makes you appear needy and unappealing as an individual; being able to stand up for yourself is a better choice than always depending on someone else.
By appearing more independent, you will gain respect from those around you that want your company because they know they can depend upon it when needed most.
10. independence helps to build trust with others
Dependency on others may cause you to become attached and unable to think for yourself because you are so focused on making sure the needs of other people in your life, such as a spouse or close friends are met. This can often be harmful in relationships where there is too much dependence versus independence.
Independency helps to build trust within your relationships because people will be able to count on you when needed and know that you are not trying to control their decisions or choices in life.
11. independence allows you to fully express yourself
Dependence can often lead a person to feel trapped in the situations that they find themselves in with family, friends, and in their personal lives.
Even though independence can be hard to achieve sometimes, it is important to feel like you are free from the burdens of others so that you can express who you are and what you want out of life.
Independence gives you the ability to make decisions for yourself without having someone else choose your
12. It Reduces Stress & Promotes Happiness
Depending on others for everything can make you feel as if you don't have control over yourself.
This is very stressful and causes a great deal of anxiety. It's not that independence itself reduces stress, but it helps you to understand the importance of independence in your life. You will be less dependent on other people and more focused on making your own decisions which will reduce stress and anxiety.
13. Emotional Independence is Feels Good
Emotional dependency is a two-way street. It requires you to be dependent on others, but it also allows other people to depend on your emotional support.
The more emotionally independent that you become the less suffering and disappointment in life because of this independence from personal decisions and external factors such as challenging situations or difficult interactions with others.
Being an emotionally independent person means not depending too much upon those around them for their needs; however, social relationships are still crucial at providing necessary emotional support when needed by both parties involved – especially if one party has chosen themselves over any sort of dependence
14. It Improves Life Satisfaction
Financial independence is the state of being able to provide for oneself and not be dependent on others. It can relieve stress as you are in control of your financial outcome, but it also may lead to less emotional support from friends or family members who might help with finances if they were still needed. As a person becomes more financially independent, their dependence on other people decreases which leads them to have greater personal freedom that results in satisfaction
15. It Helps in Decision Making
Dependency on others in decision-making is a habit that most people have.
Discussing the details of every situation and the problem with other people can become an unnecessary obstacle when solving problems.
The independence you develop by learning to trust your judgment, even if it may be wrong, will help to grow confidence in taking action without always needing approval from others.
16. independence is the essence of life
Life itself is a very independent experience, no matter how much others are involved in your day-to-day functions. Your independence is shown by how you make decisions that will ultimately determine your outcome – whether positive or negative.
The more independently you can think and move through relationships the happier you will be.
17. Boosts Emotional & Mental Health
The idea of being independent can be a great way to boost your emotional and mental health.
For example, independence allows you to have more control over how other people make you feel (whether it's anger or excitement). You're able to explore who you are when free from restrictions imposed by others on what skills and talents they think the best suit you.
This leads not only towards discovering new aspects about yourself but also brings out the very best in all that is possible for someone like yourself!
The idea of setting independence as a goal helps multiple areas in one's life significantly improve such as their relations with friends, family, workmates, etc., developing an emotionally healthy mindset which enables freedom whilst exploring resources available inside oneself; bringing out
18. Independence Improves Creativity
Independence benefits creative people in almost every way.
It provides independence from external factors that often hinder creativity, as well as independence from internal factors such as personal fears or self-doubt.
Creativity flourishes when a person has the freedom to express themselves however they want without other restrictions. Artists and musicians can have their works appreciated without being held back.
In Conclusion:
Conclusion paragraph: Independence is a word that many people have mixed feelings about. After all, it can be scary to live life on your own and not rely on others for help or advice when you need it.
However, independence doesn't mean isolation.
It means being able to take care of yourself without relying on someone else with everything from mental health issues to household chores. The benefits of this autonomy are immense – improved physical and emotional health as well as increased creativity which will lead to greater success in the workplace!
What do you think? Do you feel independent or dependent? Share your thoughts below so we can start an important conversation about what dependence looks like today versus independence tomorrow!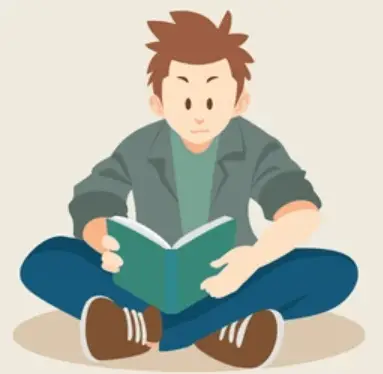 Yusuf is interested in exploring the world around him and making meaningful connections with it. He then express these ideas with words for the world to enjoy. In his free time, Yusuf loves to spend time with books, nature & his family.