Dance has been a part of art for centuries, and its importance in the world of art is undeniable. Dance enhances creativity, encourages communication, builds community, and emphasizes cultural preservation.
It can also be used to express the complexities of human emotions and can provide physical, mental, and spiritual benefits. This article will explore fifteen reasons for the importance of dance in art.
16 Benefits of Dance in Art
Dance is a form of expression. It allows people to explore their emotions and express them in a creative way. Dance can also be used as a form of therapy, allowing people to release stress and focus on their physical body. Here are reasons for the importance of dance in art:
1. Dance in Art Enhances Creativity
Dancing encourages creative expression, allowing people to explore new ways of thinking. Through movement, dancers can create unique and captivating stories that can inspire imagination and exploration.
Through improvisation, dancers can also explore alternative ways of moving and creating art, inspiring creative growth. For instance, improvisational dance can be used to explore the boundaries of modernism and postmodernism.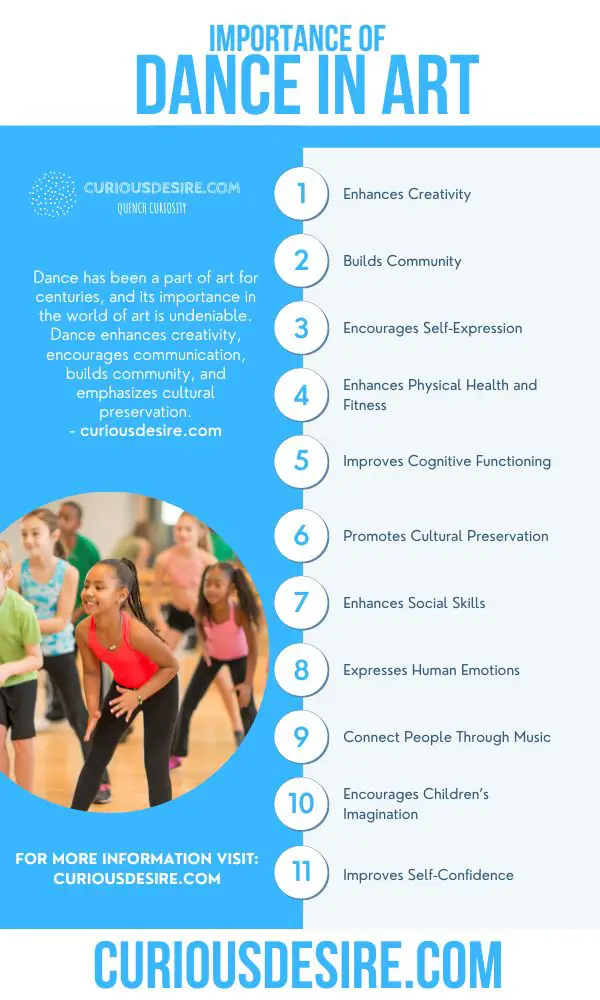 2. Dance Builds Community
Dancing together helps bring people together and builds a sense of community. It allows for the exchange of ideas and the strengthening of relationships. You can create a space for people to connect with one another and share their stories.
Dance can also serve as an outlet for creative expression and communication, allowing individuals to express themselves without fear of judgement. It is an art form that transcends language, age, gender, and cultural barriers.
3. Dance Encourages Self-Expression
Dancing allows dancers to express themselves without words. It offers a unique way to communicate and can be used to tell stories or evoke emotions.
Through dance, individuals are able to explore the complexities of their own feelings, as well as the feelings of those around them. It can help dancers to become more aware of their emotions and how they can manage them in a positive way.
4. Dance Enhances Physical Health and Fitness
Dancing is an excellent form of exercise and helps to improve physical health and fitness. It can help to strengthen muscles and increase flexibility. Additionally, dancing increases oxygen consumption and encourages healthy breathing patterns.
It is also a great way to increase cardiovascular endurance, which can help improve overall health and reduce the risk of certain illnesses.
5. Dance Improves Cognitive Functioning
Research has shown that dancing can improve cognitive functioning, especially among older adults. It can help to sharpen problem-solving skills and foster creativity.
It can also help to improve memory, concentration and focus, all of which are important for everyday life. Additionally, dancing can be used to help people with conditions such as dementia or Alzheimer's.
6. Dance Promotes Cultural Preservation
Dancing is a way for people to preserve their culture and traditions. It can be used to tell stories, express emotions and pass down knowledge from one generation to the next.
It is an important part of many cultures around the world, and it can help to unite people from different backgrounds with a common goal – to celebrate their heritage and traditions.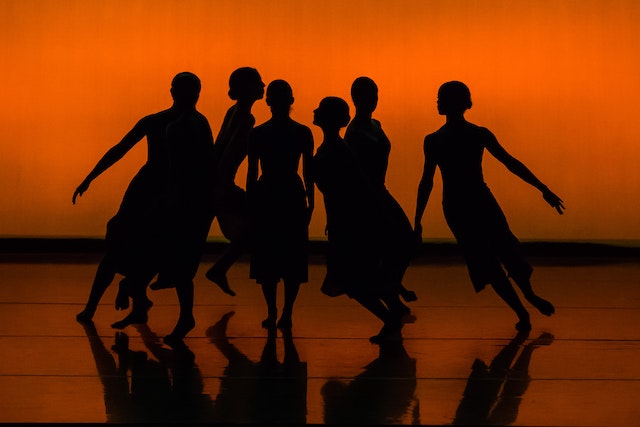 7. Dance Enhances Social Skills
Dancing can be a great way to build relationships and improve social skills. It allows dancers to connect with each other on a deeper level, creating an environment of trust and understanding.
It is also a great way for people to learn how to interact with others in a positive and respectful manner. Through dance, individuals can develop empathy and communication skills, which can help them in other areas of their life.
8. Dance Expresses Human Emotions
Dance can be used to express a wide range of emotions, from joy and happiness to pain and sorrow. It allows people to access difficult and complex emotions that may otherwise remain hidden.
For instance, when someone is feeling overwhelmed or sad, dancing can help to provide an outlet for those feelings. Similarly, when a person needs to celebrate a special occasion or moment in their life, dance can be used to show joy and appreciation.
9 Dance Has Spiritual Benefits
Many believe that dancing is a spiritual practice which connects us with something greater than ourselves. It can help people find balance, peace, and harmony within themselves and the world around them.
Through dancing, individuals can unlock their potential and find a renewed sense of purpose. Ultimately, the spiritual benefits of dancing are profound, and they can help to create deeper connections with oneself and those around one.
10. Dance Enhances Learning
Dancing helps improve a person's ability to learn as it involves all of the senses. It encourages physical movement, develops problem-solving skills, builds memory recall and increases attention span.
You can use dancing to help teach a variety of topics, from history and literature to math and science. It is an engaging way for people to learn, as it provides them with a unique opportunity to explore the material in a fun and interactive way.
11. Dance Helps Connect People Through Music
Music and dance go hand in hand, and dancing to music is a great way to connect with others through rhythm and sound. It can be used to bring people from different cultures together or as a form of self-expression.
For instance, certain genres of music and dance have become international symbols of unity, connecting people from across the globe. Dancing to music can also be a great way to celebrate special occasions or show appreciation for those around you.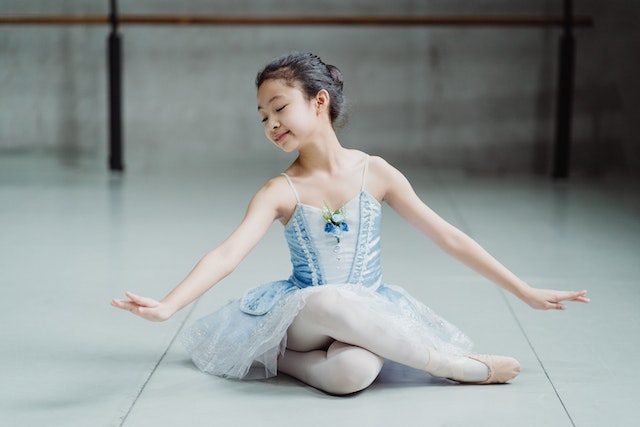 12. Dance Encourages Children's Imagination
Movement helps children explore their imagination and express themselves in a creative way. Dance can be used to help young people discover and develop their own unique style of movement.
It can also be used to encourage children to interact with each other, build confidence, and develop self-esteem. Overall, dancing is a great way for children to have fun while learning about the world around them.
13. Dance Reduces Stress
Dancing is an excellent form of physical and mental exercise, which can reduce anxiety and stress levels. It encourages the release of endorphins and can provide a sense of calm and relaxation.
Through learning and practising dance moves, individuals can gain a greater sense of control over their emotions and feelings. This can help to reduce levels of stress and anxiety, as well as improve overall physical and mental well-being.
14. Dance Improves Self-Confidence
Expressing oneself through movement is a great way to boost self-confidence and self-expression. It helps people gain an appreciation for their own bodies and abilities, which can help them feel more confident in their day-to-day lives.
For instance, those who learn a particular dance style and master it can experience a great sense of accomplishment. This, in turn, can boost self-esteem, allowing them to approach other challenges with greater confidence.
15. Dance Builds Stronger Bones and Muscles
Dancing helps strengthen the muscles and bones, making them stronger and more resilient. This is important for people of all ages, as it helps protect the body from injury and can help maintain balance and coordination.
Additionally, dancing can also improve a person's posture, making them appear taller and more upright. It is an excellent form of exercise that can help keep the body healthy and strong.
16. Dance Encourages Positive Thinking
Dance gives people the opportunity to let go of negative thoughts and focus on something positive. It can be used as a form of therapy, allowing dancers to express their emotions and think more positively about themselves and the world around them.
We can all benefit from taking a break from our day-to-day lives and engaging in a fun activity such as dancing. It can help to reduce stress and provide an outlet for creative expression.
Today, more than ever before, people are turning to dance to explore their creativity and express themselves in unique and meaningful ways. So why not give it a try? Put on some music and start moving. Let the power of dance transform your life and open you up to a whole new world of possibilities.
Conclusion
Dance is an art form that can bring people together, encourage creativity, and promote physical and mental health. It has a wide range of benefits, from improving physical strength to fostering self-confidence and reducing stress.
Whether you're looking for a way to connect with others or just want to express yourself in a unique way, give dance a try. You may just find that it's the perfect outlet for you.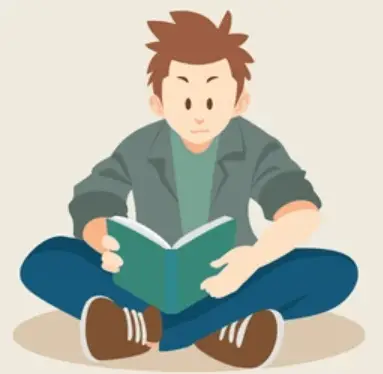 Yusuf is interested in exploring the world around him and making meaningful connections with it. He then express these ideas with words for the world to enjoy. In his free time, Yusuf loves to spend time with books, nature & his family.