Writing an essay on the importance of dance can be a fun and interesting task. It allows you to explore the art form in greater detail while also providing insight into its cultural, physical and emotional benefits.
By exploring its history, analyzing how it has evolved over time, and discussing its various applications today, your essay will show readers why dance continues to be held in such high regard throughout many cultures worldwide.
With two sample essays provided below as examples, you'll have all the guidance you need to craft an effective essay on the importance of dance.
How to Write Importance of Dance Essay – A Step-By-Step Guide
You can write a compelling essay on the importance of dance by following these steps:
1. Research
To start, you should research different aspects of dance, including its history and the various styles of dance (from breakdancing to hip-hop). Additionally, look into how dance has evolved over time, as well as its cultural significance in different parts of the world.
2. Analyze
Once you have finished your research, analyze each aspect to explain how it contributes to the overall importance of dance. Consider both the physical, emotional and social benefits that dance provides and how they help shape our understanding of it today.
3. Organize
Once you have a better understanding of each aspect, organize your thoughts into a logical structure that flows from one point to the next. Ensure each point is connected to the overall theme of your essay, and make sure there is a clear introduction and conclusion.
4. Write
Now you can begin drafting your essay on the importance of dance. Start with an introduction that captures the reader's attention and provides them with some background information on the topic. Then, dive into each point from your research in greater detail and use evidence to support your claims. Finally, provide a conclusion that ties everything together.
5. Proofread
Once you have finished writing your essay, take the time to proofread it for any grammar and spelling errors. Additionally, make sure each point is clearly defined and there are no gaps in logic or inconsistencies in tone.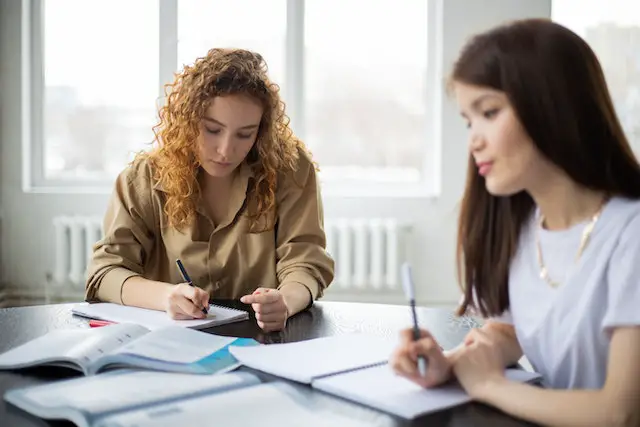 SAMPLE ESSAYS ON THE IMPORTANCE OF DANCE
Sample Essay 1 – The Importance of Dance
Dance is more than just a physical activity; it is also an art form. It has been around since the days of ancient civilizations and offers countless benefits, both physically and emotionally. From providing exercise to creating beautiful pieces of choreography, dance can have a lasting impact on people of all ages.
Dance is an effective form of exercise that can improve physical health and increase overall stamina. It also helps build strong muscles, improves coordination, and increases flexibility. Additionally, it can be a great way to relieve stress and get rid of excess energy in a fun and creative way. Furthermore, because dance requires concentration and focus, it can help improve mental acuity, memory, and the ability to problem-solve.
Besides its physical benefits, dance is also a great way to foster creativity and express emotions. By using body movements to create unique pieces of choreography, dancers are able to tell stories with their dances and explore different aspects of their personalities. Additionally, dancing with a partner can help build trust and strengthen relationships.
Danca is beneficial for spiritual and mental well-being, providing an outlet for stress relief and a way to connect with oneself. It can also be a wonderful form of self-expression, allowing dancers to express themselves in ways that words cannot. Lastly, by performing in competitions or performances, dancers are able to build confidence and make friends with other like-minded individuals in the process.
In conclusion, dance is an important art form that offers considerable physical and emotional benefits. Through its intense and intricate movements, it allows us to express ourselves in ways words cannot. Furthermore, it helps improve our physical health while also providing us with opportunities to let go of stress and connect with our inner selves. For all these reasons, dance is and will continue to be an important part of many cultures around the world for generations to come.
Sample Essay 2 – Importance of Dance
Dance has been around since the earliest days of humankind as a form of expression, communication, and healing. Throughout time, it has been used to celebrate, mourn, and even heal physical ailments. As cultures have evolved over time, so too has the way we dance.
In ancient civilizations, for example, most dances were religious in nature and involved complex rituals meant to appease the gods or fulfil a spiritual quest. These dances often consisted of intricate steps that mirrored the movements of animals and nature. As society changed, so did the purposes of dance; it became more free-flowing and improvisational. This was particularly true during the Baroque period in Europe when people embraced a culture of performance and leisure activities that included ballet and other social dances.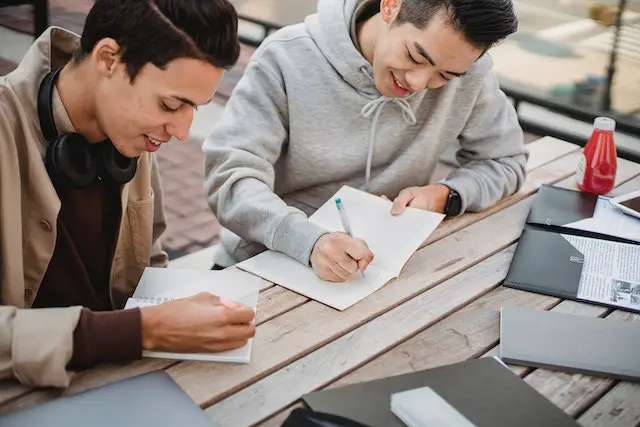 In modern times, dance has evolved even further as people have embraced different genres, such as jazz and hip-hop. Despite this diversity, dance still continues to be used for communicating emotions and creating art in various ways. It is a great way to get exercise or practice artistic expression, but it can also be a powerful tool for connecting with other individuals on an emotional level.
Dance is important due to various reasons, from its physical and mental benefits to its ability to bring people together. In many cases, it has been used as a form of healing and therapy to help people get through difficult times. Furthermore, it is a vital part of many cultures—it helps provide a sense of unity and community while also allowing us to express ourselves creatively.
In conclusion, dance is an important part of human history, and it has gone through many changes over the centuries in order to adapt to different societies. From its ancient beginnings as a religious ritual to its modern-day iteration that encompasses all types of music genres, dancing remains a powerful way for people to connect with each other and express themselves creatively. Therefore, it is important to continue to explore and appreciate all aspects of dance so that we can gain a deeper understanding of our own unique cultures.
Wrapping Up
Writing an essay on the importance of dance can be a great way to explore its many benefits and gain insight into different cultures.
To create an effective essay, it is important to consider all aspects of dance, from its physical and mental benefits to its ability to bring people together.
Additionally, make sure to explore the history of dance and how it has changed over time in order to better understand its role in our lives today. By following these tips, you can create a compelling essay on the importance of dance and its many contributions to society.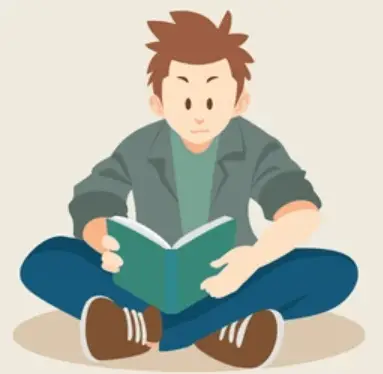 Yusuf is interested in exploring the world around him and making meaningful connections with it. He then express these ideas with words for the world to enjoy. In his free time, Yusuf loves to spend time with books, nature & his family.